App Design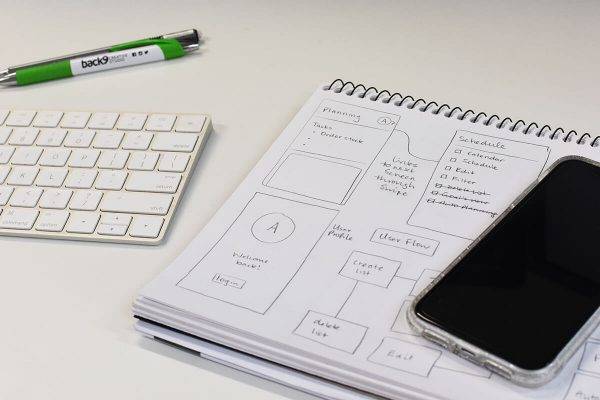 For a long time, mobile apps and sites were awful. Just the worst. They were a neutered version of the desktop site, plus they were slower, harder to navigate, and didn't have as much functionality. And they were ugly too.
Now that we have decent smartphones that rival laptops from the last decade, developers have a lot more wiggle room to make sure that their sites work properly. Apps and mobile sites can use more pictures and videos and are often similar to their desktop counterparts. A well-designed app is easy-to-use and convenient, and often, users will end up preferring it over the desktop version. And an app made by our professional developers will look and work as good as they come!
What makes an app good?
When we design apps, we pay attention to some very crucial elements. Perhaps the most important of these elements is designing for user experience. With more powerful mobile devices, users want an image loaded before their microwave popcorn is finished and don't want to solve Mensa challenges to get back to the homepage. Yes, it's a lot to ask, but we have the team to make it happen.
A good app design seems simple, but there's a lot going on in the background that the user never sees. And that's a good thing, because nobody wants to see an empty page with random numbers and letters that looks like a hostile A.I. trying to take over their system. Instead, they get to see neatly formatted images and text that's easy to read. Navigation will be simple, forms will be intuitive, loading speed will be quick, and there will be peace throughout the world… Of the app, because page elements won't need to fight for precious resources.
Why choose Back9 to design your app?
If you're already using our other services such as website design or print media, hopefully, it's a no brainer! We're definitely the best choice for the job because we can make sure that your brand is consistent throughout each medium. Your app will be based off the website and each will seem like extensions of the other for a seamless experience.
And like all of our processes, we're looking to become an extension of your team – your marketing department – so we include you throughout the design process. We'll send you the prototype before making it live so that you can make any changes and we only finalise after your approval. Working together means we take your input so that you can be happy with the way your new app turns out. Ready for a great APPortunity? Get in touch today!