What are the benefits of using drones for filming real estate and commercial buildings
The introduction of drones are breathing new life into photography and videography marketing. Drones are able to open up angles and perspectives that are otherwise unachievable. They're able to capture sweeping shots with ease and are excellent for filming real estate and commercial buildings.
Drone filming for real estate listings
A very popular use of drones is for real estate or selling commercial properties. And for good reasons. According to some calculations done by RISMedia, real estate agents who use a drone or hire a photographer with a drone could see an increase in listings as high as 73% and deal closing increases as high as 68%. Sold by Air states that, "83% of home sellers prefer to work with an agent using drones." With these kinds of numbers, real estate agents can potentially see returns that add up to tens of thousands of dollars per year.
Drones are particularly effective for large lifestyle blocks. They can show how large and expansive the property is and how much of the land at once. Drones can also show off property features like hills, fields, and natural landscape features.
Drone technology makes aerial shots accessible
Aerial photos & videos used to only be taken using planes or helicopters which requires hiring a helicopter, a pilot, and an aerial camera operator. The barriers to that type of imagery are typically out of reach for most companies. Not only that, drones don't take much prep and their small size makes them more versatile than manned aircraft ever was. Drone technology now provides a safer, quieter, faster, and of course much cheaper solution.
How much does a drone cost?
While the cost of purchasing a good drone is not entirely prohibitive–starting around $1000 and going up from there–flying a drone does require a good amount of skill in not only piloting the drone but also in the technical setting needed to operate the camera correctly. And that's not even mentioning the know-how of what permits you need and how to apply for them. Permits are complicated, especially near airports. Most drones won't take off at all without authorisation, which can be challenging to obtain.
As is the case for most endeavours, while you could do it yourself, it's always best to hire a certified, and well educated professional drone pilot. At Back9 we have a licensed drone pilot who happens to be a professional videographer.
Drone shots vs ground shots
Using a drone isn't always better. But there are some shots that are impossible to get without using one. Take a look at some of our comparison and unique shots below.
Commercial building
The first shot below is a view of the building from ground level. This view is the traditional photo and does not tell much of the story.
Here is the same building taken from the air. You can see much more context of shape, layout and design of the building. It also gives a sense of the surrounding of the building.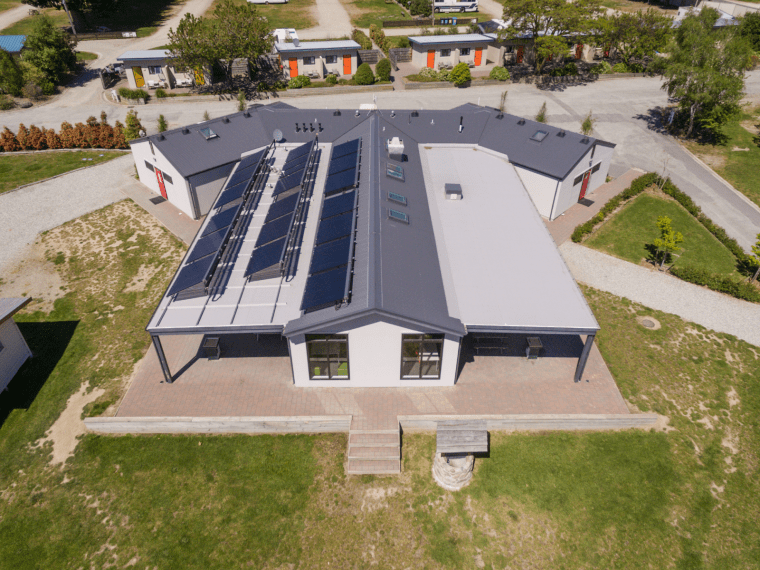 Two-storey house
Shooting a building from the ground level using a wide-angle lens can often introduce unwanted distortion to the property. By elevating the camera the building will have a much more true to life appearance. Here is a shot with a wide lens from the ground.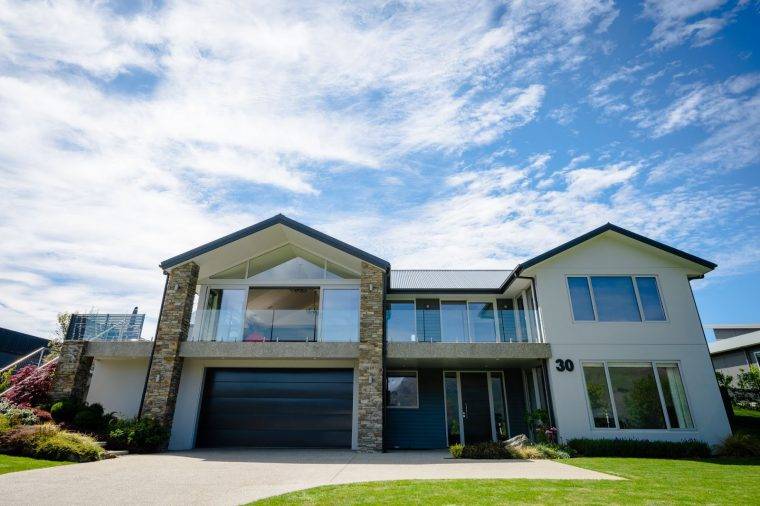 This is the same house but with a slightly elevated angle from a drone.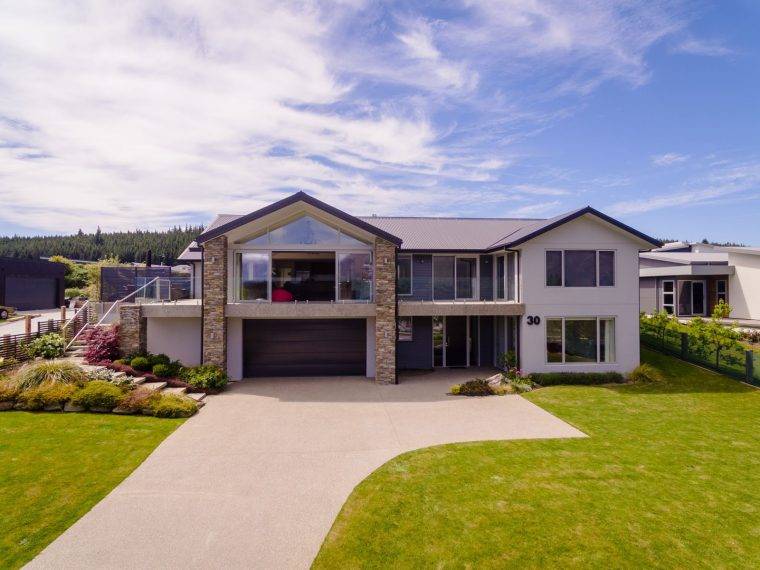 Using drones to give a sense of location
Using the drone to capture an image of the building from a distance away can give a sense of location that helps with navigation using surrounding roads or landmarks. They can also create images that clearly delineate fixtures on the ground, such as boundary lines.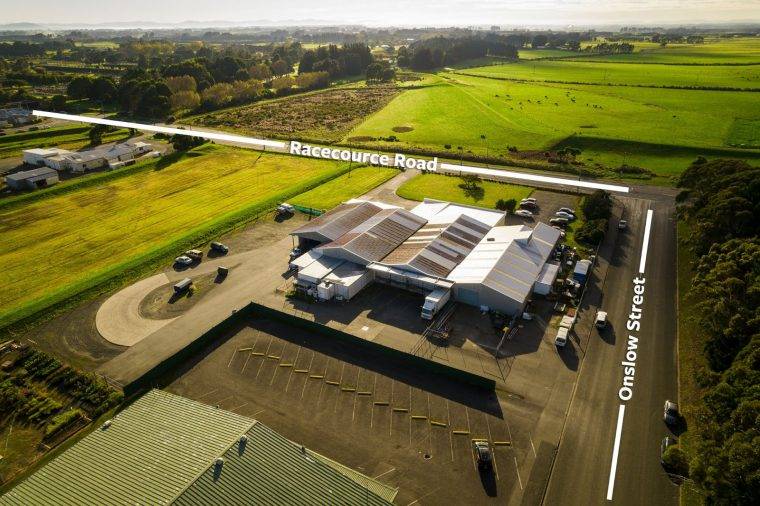 Top-down drone shots will show a sense of scale to your commercial building/yard, as well as references of key locations to one another. This will also clearly document the condition of rooftops etc. And there's no ladder required.
So you can now see the benefits of hiring a drone photographer to take your property images. If you are considering purchasing a drone yourself, that is great. But it's not a matter of picking it up from the shops and then sending it up in the air and pressing a few buttons. There are many legal requirements that you have to be aware of before your drone even leaves the ground.
Legal requirements for operating a drone
Below is a basic outline of what you need to consider when flying a drone in New Zealand, but for a much more detailed explanation, visit this website.
In New Zealand, there is no distinction between personal and commercial drone users. This means that real estate agents do not need to be licensed operators to use small drones. In saying this, there are specific rules that must be followed to allow for the safe use of drones.
CAA aircraft rules
The Civil Aviation Authority (CAA) governs the use of drones as they are considered aircraft. The use of small drones is regulated under Part 101 Rules. These are reproduced below.
You should:
1. Not operate an aircraft that is more than 25kg and always ensure it is safe to operate
2. At all times, take all practicable steps to minimise hazards to persons, property and other aircraft
3. Fly only in daylight
4. Give way to crewed aircraft, for example any planes, helicopters, hang gliders and paragliders. You should land your drone immediately if another aircraft approaches
5. Always make sure you have visual contact of your drone (with your own eyes, don't rely on using binoculars or other visual aids). This is called your visual line of sight
6. Not fly your aircraft higher than 120 metres (equivalent to 400 feet) above ground level (unless certain conditions apply)
7. Have knowledge of airspace restrictions that apply in the area you operate. This means you want to check any airspace restrictions before you fly
8. Not fly closer than 4 kilometres to any aerodrome (unless certain conditions apply) so this includes airports and helipads at hospitals
9. When flying in controlled airspace, obtain an air traffic control clearance from Airways Corporation of New Zealand. AirShare is a website that allows you to log requests with air traffic control to fly in controlled airspace and provides information on where you can fly and on airspace. It also has information on the rules for flying a drone, tips for safe flying and short quizzes on the rules
10. Not fly in special-use airspace (e.g. restricted operating areas) without permission from that area's administering authority
11. Have consent from anyone you want to fly above
12. Have consent from the property owner or person in charge of the area you want to fly above.
Upgrade your video with drones
Keen to know more about video? Read our article Intro to Advertising with Video. Or if you're ready to get some videos off the ground now, come have a chat with our videographer. You can book a meeting right now by choosing a time on the meeting calendar below.