Design for Conversion Paths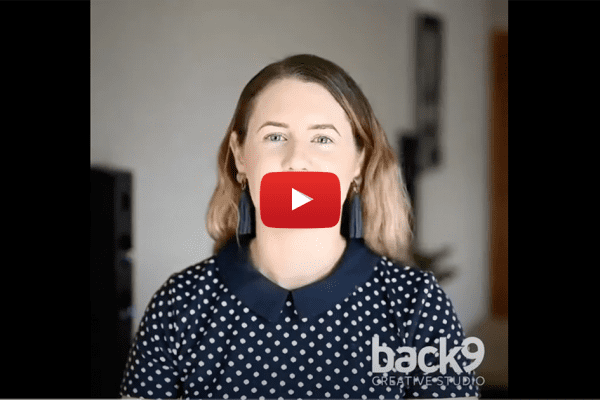 Design for Conversion Paths
Conversion paths are the series of steps that a visitor takes before converting and becoming a lead or making a purchase. There's a lot of elements that go into making a conversion path effective, and one of these is design.
Here at Back9 Creative Studio, we create custom websites because they offer a lot of advantages. A custom design lets us plan from the very beginning how to use design to accomplish your goals.
Planning is key
Before doing any kind of design or building the website, you need to define and plan what your goals are. Do you want to sell products straight from the website? Do you have services and want people to get in touch with you by filling out a form or making a call? The more detailed your plans, the more targeted your conversion path can be and your design will reflect that.
What kind of design elements help with conversion paths?
There are a lot of different design elements that can help customers get through your conversion paths and some might of them may be specific to you and your goals. But there are some common things that are effective.
A typeface and font that is easy to read. Text that's too small can be difficult for some people to see. Font choice should also prioritise readability, especially if the site will have a lot of written text.
Using your brand colours. Your colours are an important part of your brand, and those colours will be used to accomplish different things to help customers along the conversion path.
Let images paint a picture. Images are more engaging than text alone. These don't necessarily have to be photographs either. Icons are another good way to guide visitors through the conversion path.
By knowing what you want your customer to do, you can use design to help visitors through the conversion path and give you the leads and sales that you're looking for.