How to Start a Business: 10 Tips to Get You Started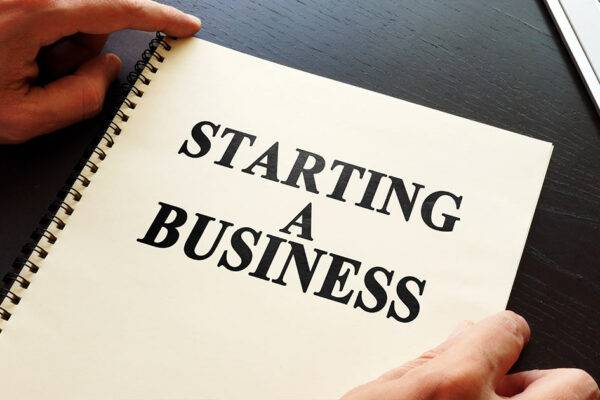 Starting a business can be an extremely rewarding experience, but it can also be quite challenging. In fact at times it can seem bloody impossible. There are so many things to consider when you decide to start a business in NZ. These things start from the initial planning stages, and choosing a company name and logo, to the day-to-day operations. And then how to advertise a start-up business too.
From experience having started a business from scratch, there are several things you should do. And some things you need to understand – and accept. One of the best bits of gold I discovered, was the E-Myth Revisited by Michael E. Gerber. There are some mixed reviews, but the fundamental message is good. And it is well worth the read if you're looking to start a business in NZ or even anywhere.
In this post, we will provide 10 tips for starting a business that will help you get started on the right foot!
1. Do your research
Before you start a business, it is important to do your research and understand the industry you are entering. This includes understanding the potential customer base, the competition, and the regulatory environment.
2. Create a business plan
A business plan is a roadmap for your business that outlines your goals, strategies, and how you plan on achieving them. This document will be essential as you start to raise funds and grow your business. We recommend talking to our business advisor and mentor, John Schol, or one of the team at Malloch McClean and looking at the one-page business plan
Click the icon below to get the book.
3. Choose the right structure
There are many different legal structures that businesses can choose from (e.g., sole trader, Limited Liability Company, Partnership). It is important to choose the right one for your business based on factors such as liability protection and tax implications.
4. Register your business
Once you have chosen your business structure, you will need to register your business with the relevant authorities. This typically includes registering for a Business Name, obtaining a Tax File Number, and applying for any licenses or permits that may be required.
5. Find the right location
The success of your business can often hinge on its location. When choosing a location for your business, consider factors such as foot traffic, parking availability, and public transport access.
6. Create a marketing plan
A strong marketing plan is essential for any business looking to succeed. This document should outline your target market, marketing strategies, and how you plan on executing them. Check out the options here for a digital marketing roadmap
7. Hire the right employees
hiring the right team is one of the most important aspects of starting a successful business. Be sure to take the time to find employees that are skilled, driven, and share your company's values.
8. Keep your finances in order
Proper financial management is crucial for any business, big or small. Make sure to keep track of your expenses, create a budget, and stay mindful of your cash flow.
9. Manage your time wisely
As a business owner, you will have a lot on your plate and it can be easy to get bogged down in day-to-day tasks. It is important to manage your time wisely and delegate where possible to free up some time for strategic thinking and planning.
10. Seek professional advice
When starting a business, there will be many challenges and obstacles along the way. It is often helpful to seek professional advice from experienced businesspeople or mentors to help you navigate these challenges.
It sounds easy right… Well, it can be a whole lot easier, if you know what you are trying to achieve. Whilst it will take some time and there'll be some hard lessons learned along the way, by committing and following these tips, you will be well on your way to starting a successful business!