Software that can make working from home a whole lot easier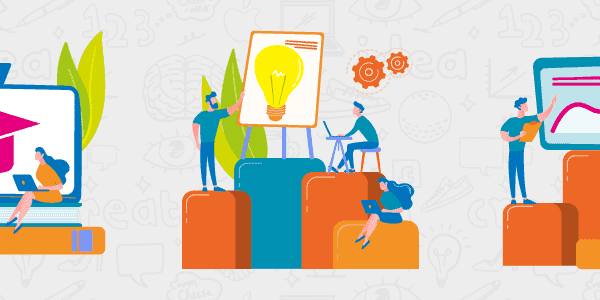 With Prime Minister Ardern's announcement that New Zealand will be moving into Level 4 in an attempt to contain the damage of the Coronavirus, all of us that can work from home will need to work from home. For some, that may be an impossible task due to the nature of the business, and in those cases, hopefully, the economic relief will help to get through this trial. But for anyone that can work from home, things are going to be a bit different. Everyone will need to have compatible software. Contacting teammates and clients will be more complicated. Collaborating will be more challenging. And the emails… So, so many emails are going to fill up our inboxes that we might find out if there's an actual limit to how many emails one inbox can have.
Fortunately, modern technology has a bunch of software so that your team can stay in touch in a lot easier ways than hitting the refresh button on your email address every couple minutes or communicating through text message. These days, a shared "virtual" home office environment can be done on the cheap–or possibly even free, if you know where to look.
In this article, we're going to go over some of these helpful pieces of software you can choose, the pricing and limitation of some of their pricing tiers, and how to use them to make working from home a whole lot easier.
Google Docs and Google Drive
Google Drive is a cloud-based document creation and document sharing platform run by Google. Drive lets you upload a file, pick someone to share it with, and then they can download it from wherever they are online. Google Docs is Google's version of PowerPoint, Excel, and Word. Using these Google features together is a powerful way to share documents quickly and with everyone involved.

Google Docs
Some people really don't like Google Docs. If you're one of them, now's the time to get over that. While it's true that Google Docs doesn't have nearly as many features as Microsoft Office, the price point is a lot more attractive. And that price point is FREE.
Docs is Google's Word Processor program. It's basically a stripped-down version of Word. But unlike Word, it doesn't matter if the person trying to open it doesn't have a compatible program to open it because everything is done online. Saving is done automatically with every change too, so you don't have to worry about forgetting to hit the save button.
But the most useful feature of Google Docs is that multiple people can work on a single document at the same time. Each person in the document will have their own colour cursor and changes are made in real-time. To give someone access, all you have to do is hit the share button and then type in their email address. You can choose whether they can look at, make comments, or edit the document directly depending on the level of access the person needs. And different people can have different access levels. View only can be helpful to make sure important administrative documents don't get changed accidentally!
Like with Office, Slides, Docs, and Sheets all have their own strengths and weaknesses. If you have a presentation, use Slides instead. Sorting and tracking data, use Sheets. Just because the colloquial name for the applications is "Google Docs", that doesn't mean Docs is all there is!

Google Drive
While Google Docs is a fantastic way to share documents, sometimes you need to share other things, like PDFs, files, and of course, images (GIFs!). Like with Docs, you can decide who has access to which files and share them immediately so the other user can download them on their end. And just like with your normal computer structure, you can organise your files into folders to help with organisation, and give people access to whole folders or individual files.
There are two levels of Google Drive depending on your needs. The personal level allows up to 5GB of online storage and is enough for many people. But if you need more storage and security, you can opt for the G-Suite instead. G-Suite includes a business Gmail (like info@back9.co.nz as opposed to info@gmail.co.nz) a shared calendar, enhanced security, and other features. Basic G-Suite starts at $6USD/user each month. The top-level, Enterprise, is at $25USD/user each month but includes unlimited cloud storage, Cloud Search to search files both in and out of the cloud, and a whole lot of security and data loss prevention features.
Unless you're a massive company with a huge R&D department or 7-figure monthly revenue, Enterprise is probably too much and sticking with Basic or even the Free version will probably be enough for a few weeks.
Slack
The way email works is a bit complicated to try and explain here, but we all know that it can take a bit of time after someone hits send for it to appear in the person's inbox. Instant messaging, on the other hand, is well… Instant. There are a lot of instant messaging programs out there, but one that has gained popularity for its features lately is Slack.
The Free version of Slack is enough for small teams whose main reason for using it is to stay in touch. The free version stores the most recent 10,000 messages, allows you to store up to 5GB of files and send them quickly, chat 1 on 1 or with the whole team at once, and can integrate with up to 10 other apps like Office, Gmail, HubSpot, and more. Larger teams can opt for Plus that offers greater security, unlimited channels, 24/7 support, and collaboration with other organisations, but it also comes with a $12.50USD/user per month price.
Instant messaging is fast, convenient, and easy to use, and can make your team communication much, much easier than email alone.
Zoom
Just because you're working from home doesn't mean that the needs of the business disappear. Sometimes, meetings are still needed, but how can you have meetings from a distance? Enter Zoom, a video conferencing program. The free version of Zoom lets you host meetings with up to 100 participants–and they don't even need to have an account to join, just the link to your conference that you send them.
The biggest obstacle to using Zoom effectively will be your available speed and bandwidth. Video conferencing can burn through data fast and requires a quick, stable connection to avoid hiccups and delays. Besides that, Zoom is easy to use and offers a lot of features like group messaging, screen share, recording, the ability to join by phone, and much more.
The free version will be enough for most businesses, but if you need extra features like meetings over 40 mins per session, Cloud storage for recording, and the ability to custom name your meetings, Pro starts at $15USD/mo for each host and there are additional Business and Enterprise tiers if you need more than 10 hosts and over 100 people per meeting.

Monday.com or Gmelius
When you can't walk over to your coworker's desk and probe them about the status of a project, it can be tough to keep track of what's done, what needs to be done, and what was supposed to have been done yesterday but got forgotten and hasn't been started yet. Monday.com and Gmelius are task organisation platforms that aim to change all that.
If you don't know what a Kanban board is by name, you've likely seen one in practice. These are boards split into columns like "To Do", "In Progress", "Waiting for Feedback", and "Done". You put a task or name of a job in the category and then move it along each stage. It's a simple, visual way to check a job's status fast.
Some people have physical boards, but Monday.com makes them virtual instead. The great part is that these boards can be shared with the whole team. That means anyone can find out what's going in a job in a glance. Monday.com also includes project timelines and reports to help everyone be more productive and improve over time.
The only problem? Monday.com doesn't have a free plan. They have a 2-week trial, but the basic plan starts at $39USD/month for five users.
If that's not in your budget, Gmeilus is like a stripped-down version of Monday.com that integrates directly into Gmail. The free plan allows for a shared Inbox that everyone can see, and up to 100 cards on your boards per month. You can also drag your emails directly onto the boards so you don't have to write a task from them if that's easier. If you have a small team and relatively simple tasks, Gmelius might be all you need.

Are you ready to work from home?
While it's definitely more convenient to tap your colleagues on the shoulder and ask what's going on, recent strides in technology have made working from home a whole lot easier. If you're like many businesses that thought it might be convenient sometimes but couldn't find a good way to trial remote work, now's your chance! You might find some perform better with the flexibility–or that it will be really, really great to be back in the office. Either way, it will be a whole lot easier if you have the right tools to help! Looking for ways to save time with automation software? This article might be interesting to you,  How can automation save you time and money?