What is Hubspot? [VIDEO]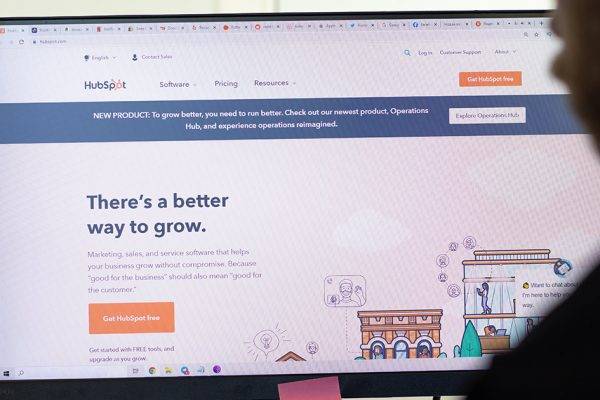 The HubSpot CRM platform is a full suite of software built to power an inbound strategy approach to help you — and your customers — grow better. There are many alternatives to HubSpot so it is still worth doing your research, but this article will help you understand more about it.
Sounds complicated if you haven't used a CRM before. But honestly, it's not! If you're using spreadsheets – or worse – a notebook or diary – or worse still – nothing at all to keep track of your customer interactions, then HubSpot could be a game-changer for you and your business!
You may have heard the term (or read it on our website) "inbound" before — but what is it, exactly? Inbound is a methodology for growing your organisation.
It's based on building meaningful, lasting relationships with your prospects and customers through valuable content and experiences, and empowering people to reach their goals at any stage in their journey with you. Because when your customers succeed, you succeed.
Let's look at how your marketing, sales, service, and operations teams can leverage the HubSpot platform to achieve their goals.
Hubspot: Marketing, sales, service and operations teams collaborate to remove friction in the buyer's journey.
Hubspot Marketing
Generate qualified leads.
Create and manage content, capture leads, and nurture them until they're qualified and sales-ready.
Hubspot Sales
Turn leads into customers.
Engage potential buyers, demonstrate the value of your offering and close deals.
Hubspot Service
Convert customers into promoters.
Resolve customer issues and deliver an experience that turns customers into promoters.
Hubspot Operations
Make your systems work better together.
Connect apps, automate processes, and align teams around one source of truth for customer data.
Funnel to Flywheel: The Buyer's Journey Is Now a Circle
The flywheel is a model adapted by HubSpot to explain the momentum you gain when you align your entire organization around delivering a remarkable customer experience. With the flywheel, you use the momentum of your happy customers to drive referrals and repeat sales. Basically, your business keeps spinning, you align your entire organization around delivering a remarkable customer experience and continuously produce happy customers. When you use the inbound methodology as a foundation, the three phases of your flywheel are; attract, engage, and delight. By applying force to these three phases, you can provide an amazing customer experience.
Hubspot has changed our business
As a HubSpot Solution Partner here at back9 we may admittedly be a little bit biased, but we truly love Hubspot. We trialed around 6-8 different CRM systems or what claimed to be – back before we tried Hubspot. They were all clunky and had one or two good points but never quite gelled. After using Hubspot Freemium for around 2 years we jumped onboard a paid subscription and became a solutions partner – the only one in Southland (at the time of writing this article).
The price is offputting to a lot of smaller organisations, but the time and energy using Hubspot effectively can save is far greater than the price of the subscription.
If you're interested in finding out more and would like some guidance, please fill out the form and contact us first before signing up, so we can help you understand and get you onboard.