Which is worse, a bad website or no website?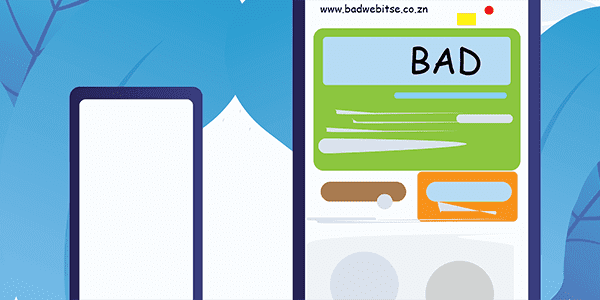 With over 5.6 billion Google searches per day, this question seems like a no-brainer, right? Surely it's better to have a website even if it is bad rather than having no website at all? If Google can find your website and shows it to the right people it should theoretically create leads. And therefore, generate revenue. But is that really the case if your website is "bad"?
Most people search Google for the answers to their common questions, online shopping, or research. But what happens when the information you're looking for is on a website that looks like it was created in the early 2000s? What if it looks strange on your phone–or doesn't even work at all? What if loads slower than "surfing" on dial-up internet? Are you going to stay on that site and trust/buy that product or service? Research tells us that no – you won't! With around 83% of people expecting a website to load in 3 seconds or less, today's consumers are impatient, demanding, and downright egotistical. We want it now – so give us what we need!
What makes a website bad?
There are many factors to consider when talking about what makes a website "bad". Some of those key factors are:
the design of the site
user experience (how easy it is to navigate etc)
speed of the site
Fonts
colours,
images,
lack of information
We could go on and on.
But why does any of this matter? Well, when it comes to website design, studies show that 75% of your website's credibility comes from the design which means you've got to make a great first impression!
There are a few key design fundamentals that you need to tick off the list to ensure you are building credibility from the get-go. For example, having a professional logo, clear-concise information, beautiful imagery and ease of use help ensure your visitors have a great experience while on your site. But there's an elephant in the room that we haven't mentioned yet; Google. Google can smell a bad website from a mile away. We've already mentioned some of the key things that Google looks at when ranking websites. Some of these key things are loading speed and user experience, but there is a lot more to it than that. In 2021, Google looks at images (and if they're tagged correctly) if your site isn't secure, if it isn't updated regularly with high-quality content, and much more.
Huh, you've got no website?!
What about businesses that have no website? How do they have an online presence? Well, there are other options to get online. For example, your Facebook could be used as an interim solution until you feel that you require a website. Or you might link to your Instagram page in the short term. But how does this impact your credibility? If you don't have a website you could be seen as a hobby business or one that hasn't taken the next step to becoming fully professional. Depending on your industry, this could potentially cost your business leads and revenue.
Older, more established businesses that don't have a website may do better because they have an existing customer base. And many continue to get business from regulars or from word-of-mouth referrals. But they could be missing out on a huge opportunity to get new people in the door. At a minimum, every business should have a listing on Google My Business. This will make it so that if someone searches for the business name directly the right business will pop up. Then at least customers can get directions or call from there directly.
My Verdict on bad vs no website
With everything taken into consideration, I think that no website is worse than having a bad website! This might surprise you as we are of course visual people here at Back9 Creative but the tipping point for this opinion is that trust factor. You need to build trust with your customers and how can they really, fully, wholeheartedly trust a business that doesn't have a website! Customers want to read about your services, how you can help them, who you are as people and what your business believes in, and without a website to communicate this information, it can be very difficult to gain credibility over your competitors. If you have a website up with at least some of that information, you probably understand the value of being online already. Just keep in mind that if you have a bad website, it might not convert, and you can read our Content Specialist Dallen's opinion on that here.
It's not all doom and gloom though. Websites come in all shapes and sizes and it's best to talk to a web designer to work through your business needs and goals. If budget is a driving factor for not having a website, a growth-driven website could be a great option.
So how much does a website cost? Click the button below to learn more!