10 Ways You Can Use ChatGPT In Your Marketing Right Now
You might be thinking, "What the heck is ChatGPT?" Well, here's what you need to know…
ChatGPT is a new artificial intelligence tool taking the virtual world by storm. ChatGPT can help you automate a range of things, including your marketing tasks. And whilst you may be asking will AI Put an End to Google, Content, and More?  Well, it's not likely in the near future at least, but in this blog post, we'll discuss 10 ways you can use it in your marketing right now. So without further ado, let's get started!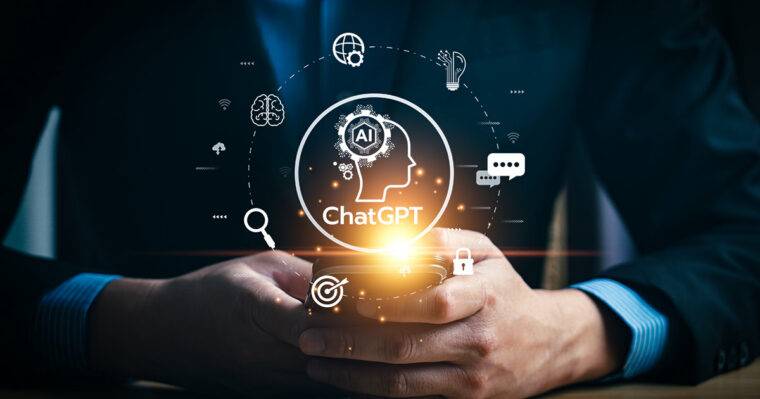 1. Automate your social media posts
With ChatGPT, you can easily create and schedule social media posts for all of your channels. Simply enter in the text of your post, select the date and time you want it to go live, and hit "schedule." It's that easy!
2. Send out automated email campaigns
Have a newsletter or promotional email campaign that you need to send out? With ChatGPT, you can easily create and send automated email campaigns to your entire list with just a few clicks.
3. Use ChatGPT to Create landing pages
Want to create a landing page to capture leads or promote a product? AI makes it easy to create beautiful landing pages that are optimised for conversion.
4. Generate leads:
With ChatGPT's powerful lead generation tools, you can easily collect leads from your website and turn them into customers.
5. Create and run Facebook ads with ChatGPT
Need to create some Facebook ads but don't have the time? With ChatGPT, you can easily create and manage your Facebook ad campaigns from start to finish.
6. Analyze your marketing data
Not sure how your marketing efforts are performing? ChatGPT provides detailed analytics and reporting so you can see exactly how well your campaigns are doing.
7. Build custom reports
Want to build a custom report to track specific KPIs? With ChatGPT's reporting builder, you can easily create custom reports to track any metric you want.
8. Automate customer support with ChatGPT
Marketing Automation has been around for years and we know it's a powerful tool. With ChatGPT's AI-powered customer support tools, you can easily resolve customer issues and keep them happy without lifting a finger.
9. Get insights from chatbot conversations
Not sure what people are saying about your brand on social media? With ChatGPT's chatbot analysis tools, you can get insights into what people are saying about your brand on social media and take action accordingly.
10. And much more!
These are just some of the ways you can use ChatGPT in your marketing right now. To learn more about how these tools can help you automate your marketing tasks, sign up on their website!
There's no doubt about it—Artificial intelligence is a powerful marketing tool that can help you automate many of your marketing tasks. So if you're not using it in your marketing right now, because you don't have time, then chat with us about how we can help. What are you waiting for?