12 Benefits of Working with a Google Partner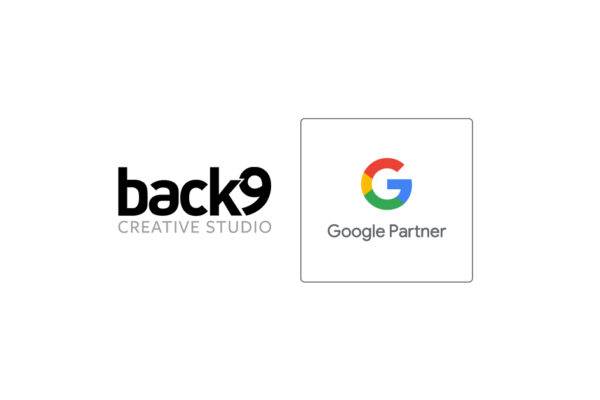 At Back9 Creative, we've seen it time and time again when people try and set up their own ad accounts. More often than not, they end up spending much more than they want to and see little results. Then inevitably decide that Google Ads don't work!
Now If you're a business owner or a marketing manager, you know how important it is to have a strong online presence. You will also know Google Ads can be a great way to reach your target audience and increase your website traffic. However, managing Google Ads campaigns can be time-consuming and complicated, especially if you're not familiar with Google's platform. That's where a Google Partner comes in.
In this post, we'll discuss the advantages of working with an expert versus doing Google Ads yourself.
1. Expertise and Experience
A Google Partner has passed Google's certification exams and has demonstrated expertise in managing Google Ads campaigns. They have experience working with a variety of businesses and industries, and they know how to optimize campaigns for maximum results.
2. Time-Saving
Managing a Google Ads campaign can be time-consuming, especially if you're not familiar with the platform. A Google Partner can save you time by managing your campaigns for you. This allows you to focus on other aspects of your business.
3. Cost-Effective
While it may seem counter-intuitive, working with a Google Partner can actually be more cost-effective than doing Google Ads yourself. A Google Partner, will know how to optimise campaigns for maximum ROI, which can ultimately save you money in the long run.
4. Google Partners have Access to Beta Features
Google often releases beta features that are only available to a select group of advertisers. Partners also have access to these beta features, which can give your campaigns a competitive edge.
5. Quality Assurance
Google holds Google Partners to a high standard of quality. Consequently, this means that you can be confident that your campaigns are being managed by a team of professionals who are committed to delivering results.
Customized Solutions
A Google Partner will work with you to develop customized solutions that are tailored to your business's specific needs. This means that you'll get a personalized approach that takes into account your unique goals and challenges.
7. Analytics and Reporting:
A Google Partner will provide you with detailed analytics and reporting on your campaigns. This, subsequently allows you to track your progress and make data-driven decisions about future campaigns.
8. Ad Copy and Design
A Google Partner can help you create ad copy and design that resonates with your target audience. Therefore, they know how to create compelling ads that get results.
9. Keyword Research
Keyword research is a critical component of any successful Google Ads campaign. A Google Ads Partner has the tools and expertise to conduct thorough keyword research. As a result, they can identify the best keywords for your campaigns.
10. Ongoing Optimization:
Google Ads campaigns require ongoing optimization in order to deliver maximum results. A Google Partner will continually optimize your campaigns to ensure that you're getting the best possible results.
11. Support and Guidance
A Google Partner will provide you with support and guidance throughout the entire campaign process. Furthermore, they'll answer your questions, address your concerns, and provide you with the guidance you need to make informed decisions about your campaigns.
12. Competitive Advantage
Finally, working with a PPC expert can give you a competitive advantage. Your competitors may be managing their Google Ads campaigns themselves, which means that they may not be getting the same level of expertise and support that you're getting.
When choosing a partner, it's important to decide if choosing a local business is best? That's your call really. But either way, working with a Google Partner can provide you with a range of advantages that you simply won't get if you're managing your Google Ads campaigns yourself. From expertise and experience to customized solutions and ongoing optimization, a Google Partner can help you achieve your goals and take your business to the next level. So in short, if you're ready to take your PPC Ads campaigns to the next level, consider working with a Google Partner like us at Back9. So look for the badge on their website. Or check the certified partner page.