5 Reasons You Need a Chatbot on Your Website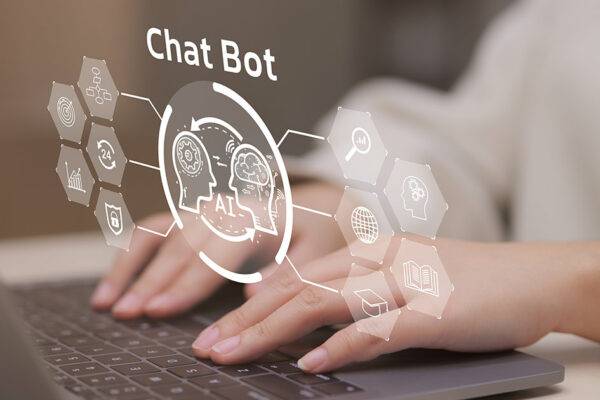 What is a Chatbot?
Before we discuss why you need a chatbot… First things first. Let's just cover off what a chatbot actually is.
A chatbot is a computer program that simulates human conversation through artificial intelligence. It can interact with people via text, audio, or video and provide automated responses to their questions. Chatbots can be used to answer customer service inquiries, provide product recommendations, and even help people make decisions by guiding them through conversations.
Make your website work for your visitors!
Are you considering adding a chatbot to your website? If so, you're not alone. An increasing number of businesses are using chatbots to enhance the customer experience and provide better service. Let's take a look at five reasons why chatbots are a wise addition to any business website.
Cost Savings
A chatbot can reduce your overhead costs significantly by automating repetitive tasks that would otherwise require manual labor. By removing mundane tasks from your employees' workloads, they can focus on more important tasks that require human attention. The cost savings associated with automation are immense and often underestimated by business owners. Additionally, chatbots can be set up quickly and easily and some of them even come pre-programmed with industry-specific scripts that make setup a breeze.
Enhanced Customer Service

Chatbots allow customers to ask questions in real time without waiting for someone to answer their inquiries. This means customers don't have to wait for an email response or be placed on hold while they wait for an operator to pick up the phone. Furthermore, since bots are programmed with natural language processing (NLP), they can understand what customers need and respond accordingly, providing quick, helpful answers in no time at all.
Increased Engagement

When people visit your website, chances are they want something—whether it's information about products or services or assistance with an issue they're having. A chatbot allows customers to get immediate answers and encourages them to engage with your business which could lead to increased revenue. Additionally, because bots provide answers quickly and accurately, customers are more likely to return in the future as well as recommend your business to others.
Easy Integration

Chatbots can be integrated into almost any existing website platform or CRM system with ease. CRM and marketing automation software such as SharpSpring by Constant contact or Hubspot offer solutions for chatbots too. A lot of web platforms offer plugins that make it easy to add bots directly into your site without the need for coding knowledge or expertise. Additionally, custom integrations can be tailored specifically for your needs if needed.
Data Analysis & Insights

Data-driven marketing is the key to success online. One of the most powerful aspects of using chatbots is their ability to analyze customer data in order to identify trends and improve overall performance over time. Bots provide valuable insights into customer behavior which can help you better understand how people interact with your website and what changes might need to be made in order for it perform better online. This data can help inform marketing strategies as well as product development efforts down the line!
Focus on user experience and win more work.
So as you can see, incorporating a chatbot into your website has many advantages… Website visitors in this day and age expect almost immediate responses. So it just makes sense to have an answer on hand 24/7. A chatbot can offer this. It's not all smooth sailing though. If you want your website to really perform – and that includes a chatbot, then you need to train it. Educate it. A website is like a staff member – The more knowledge and training you give them – the higher the level of service and results you can expect. put in the hard yards, create quality relevant content and you will reap the rewards. Only then will you truly realise just how much revenue your website can generate.