Anatomy of a High-Converting Website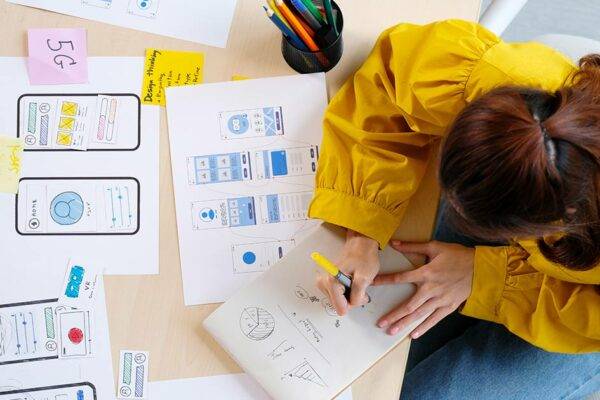 How to Create a High-Converting Website
When it comes to converting online, the anatomy of a high-converting website is the key to driving success and growing your business. But what exactly makes a website convert? From great content to an effective conversion path or Sales Funnel. In this article, we'll take a look at the anatomy of a high-converting website and give you some tips on how to create one for your business.
Elements of the anatomy of a high-converting website
There are three key elements to a high-converting website: content, design, and calls to action. Let's take a closer look at each one.
Design
Your website design should be professional, clean, and easy to navigate. Avoid using too much text or too many images; instead, strike a balance between the two. Use whitespace to break up your content and make it easier on the eyes. And finally, make sure your call-to-actions are prominently displayed and easy to find. 75% of a website's credibility comes from its design. That's a lot – so it is important to get this right. Engaging a professional to design and build your website will get you off to a great start. Particularly if you follow the growth-driven website design methodology. Growth-Driven design is the heart of the anatomy of a high-converting website.
Content
Your website's written content needs to be well-written, accurate, and relevant to your target audience. It should be free of spelling and grammatical errors, and it should be updated regularly. In addition, your content should be keyword-rich in order to improve your search engine ranking. Visual content such as images or infographics should be relevant and easy to understand. Videos are crucial these days too. Videos should also be helpful and relevant to the page it's on, and engaging enough to get the point across. Messaging and the length of videos are something you should measure and monitor. But most importantly it should be created with your customer in mind. Cater to them and solve for them and you'll build trust and gain authority. Finally, make sure your content is easy to read; use short paragraphs and bullet points whenever possible. Your content is the backbone of the anatomy of a high-converting website. If you're serious about getting conversion – more leads, more customers, and more sales then t is really worth looking into creating a content strategy.
Conversion Paths
As motivated business owners, we're always looking for new and innovative ways to increase your conversion rate. After all, more conversions mean more profits! So thinking about conversion paths, are also important for conversion? Earlier we mentioned that design is the heart of the anatomy of a website, and that's because design is about understanding your customers. If you know what they need, then simply put a conversion path is how you lead them through their buying journey. You don't want to ask someone to take an action like 'Buy now" if they are only just aware of their problem or issue. For the anatomy of a high-converting website to convert at a high level, you need to understand that a conversion path is guiding your prospects. Your website should be helpful and educate them towards making the right decision for them – and that may mean they may not buy from you. And that's fine too.
Calls-to-Action
Your calls-to-action (CTAs) are perhaps the most important element of your website. A CTA is a button or link that encourages visitors to take an action, such as subscribing to your email list or making a purchase. Your CTAs should be clear, concise, and visible; avoid using generic phrases like "click here" or "learn more." Instead, use actionable phrases that tell visitors exactly what you want them to do, such as "subscribe now" or "buy now."
The Anatomy of a high-converting website puts the prospect or customer first
Creating a high-converting website is time-consuming and, it takes a deep understanding of web design principles and your ideal customers. Taking into account who they are and understanding each stage of their buying journey is critical. Then focus on creating quality content, catering to each stage of the buyer's journey Coupled with a professional and user-friendly webpage layout, and effective calls-to-action (CTA's) throughout the site. It sounds simple, but it takes a lot of time to research and a lot of patience. The proof will be in the pudding though if you do those things well. If you focus on the anatomy of a high-converting website, you'll be well on your way to driving online conversions or sales and growing your business.