New Google My Business Verification methods available in NZ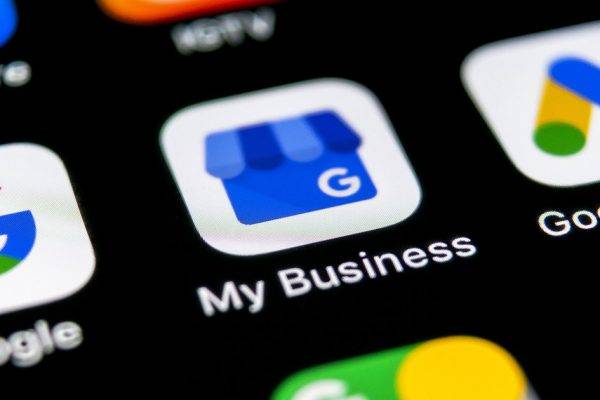 Having your business show up with your phone number, website, and map link makes it easy for customers to get in touch with you. The little sidebar with that information you see when searching for a business is a Google my Business profile. Any business with a verified profile can make changes to the listing, respond to reviews, and share images of the business. However, the verification process was sometimes unreliable. But with the new Google my Business verification methods now available in NZ, it's become a whole lot easier!
Why get verified?
We've talked before about Google my Business and how a verified account is probably the single best thing you can do for SEO. If you don't have one at all, you could make one quickly at the Google my business portal. But if you aren't verified, you have minimal control over the settings in your profile.
If you see one that you don't remember making, Google may have made one for you. Instead of making a new one, you can claim the existing profile by clicking the "Own this business?" link in the profile sidebar. Then you'll be taken through steps to prove that you own the business.
Google My Business Verification methods in NZ
Until recently, there was only one method of verification you could rely on to show up as an option. That was to have Google over in the US mail your business a physical postcard with a 5-digit code on it. The problem? The United States isn't very close. Postcards could take several weeks to show up, and more often than not, never arrived. And if you requested a new one, the old code is instantly invalidated. This means you could wait 4 weeks, request a new one, and then have the postcard arrive the next day and it wouldn't count, forcing you to wait again.
A lot of NZ businesses ran into a wall with this process, and thankfully Google has heard their feedback. Now, verification is much faster, easier, and more accessible than ever.
Old Methods
The old methods still work if they're available. Phone verification is an option if you have a business landline. For that, a robot will call and tell you a code that you can type in right away. This method was fast and easy, but a lot of businesses are moving away from landlines.
The postcard was far less reliable but available for any business. The wait is long and if you are lucky enough to get it, there's a chance it would be expired by the time it arrived in NZ.
Since postcards weren't very reliable, there's the option to do video verification if you fill out a support form. With video verification, you do a live video call with someone from Google and show them your business signage and premises. While in theory this should work well, we had trouble getting the calls to come through. Sometimes Google didn't show up to their call and wouldn't answer callbacks. And because of the amount of prep it takes to get ready, this led to a lot of lost time. This also doesn't work for side hustles or running a business out of your house with no signage.
New Methods
If you have a landline and have the option to have a phone call, that method still works well. If you don't, we recommend trying one of the new methods in place of the postcard.
Text Message. One new method is to get a text message. If your business has a mobile number that can receive texts you might be able to get your code instantly through a text.
Email to the business account. Another is through the business email attached to your account. Like the text, this method is nearly instant and you can proceed with verification right away. If it doesn't come through, make sure to check your Spam.
Instant verification through Google Search Console. This method is only available for some industries. When it works, you simply add a website property to Search Console and verify that you own it. Then sign into your profile and follow the steps to finish Google My Business verification. This method is more technical and requires knowledge of Search Console and possibly updating records for your domain.
Why can't I find the new Google My Business verification methods?
For some reason, some businesses still don't have the new methods and only have the postcard. Google isn't giving some specifics for why this happens, but from our research and experiences, there might be some things you can do to get one of the new methods for your business.
Get a business email with your domain
Instead of a standard Gmail, Xtra, or Hotmail account, try getting a business account. This is one with your business name at the end. For example, one that we have at back 9 is info@back9.co.nz . Some hosting providers give you the option for a business email. Or you can get a Google Workspace account with any hosting provider starting at $9NZ/month per user. The steps can be a bit complicated if you aren't familiar with web hosting, so an agency like ours can help with setup if needed.
Make sure you have emails and phone numbers attached to your Google Business Profile
There are a lot of things that you can't do until you've completed Google My Business verification. But you can add emails, phone numbers, and your website. If you want to get an email or text message, make sure that you add this information to your profile.
Enable 2-factor authorisation
Google is pushing for all accounts to have 2-factor authorisation to cut back on fake profiles. 2-factor authorisation is when you need to confirm sign-ins to your account on another device. So if you sign in to your account, you have to tap a notification on your mobile device before you gain access. This greatly increases security but also means you need your device by you at all times. There can also be issues if you lose the mobile device which can make regaining access extremely difficult. Google calls this "2-step verification" and you can find out more about it on the Google 2-step verification page.
What do these new methods mean for me?
With the new methods, it's easier than ever to get your business verified. And since having a verified profile is the best way to improve your SEO, it's something you should handle as soon as possible. The last thing you want is for someone to type in your business name and have a competitor show up–something we've seen surprisingly often when the business doesn't have a Google Business profile.
However, Google My Business verification is only the first step for using your profile to drive visitors. After that, you need to optimise it by adding products, posts, videos, and images in the right place that are the correct size. An optimised profile can boost traffic to your website and in-store visitors, and we've seen optimised accounts bring in twice as many monthly visitors to the profile as unoptimised accounts. And this directly led to more people requesting directions or making calls to the business. For more popular industries, sometimes over 10,000 people see the profile in a single month! The GMB Insights page has detailed results about how many people profile and how many take additional actions like pressing the call button or requesting directions.
If you'd like help with setting up, verifying, or optimising your Google My Business profile, get in touch with us. Our team has dozens of profiles and can help you reach more customers who are searching for you.