Selling online: OpenCart vs WooCommerce, which is better?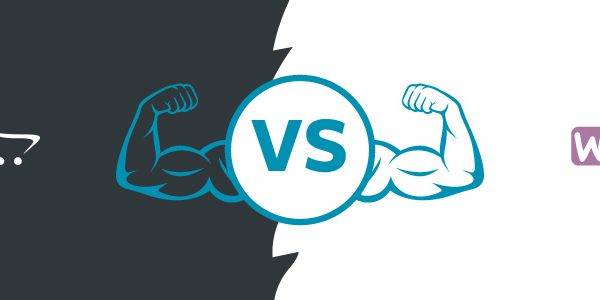 OpenCart vs WooCommerce
With a decent following in New Zealand, OpenCart sites allow people to sell their products online and get a store up and running quickly. In the case of OpenCart vs WooCommerce, both have strong cases. OpenCart makes the straightforward claim their product is, "Simple to Start. Easy to run." But does this eCommerce platform leave your cart open to sales, or close you off from potential customers?
Currently, OpenCart's biggest rival is WooCommerce. WooCommerce is a plugin (a piece of software that adds extra features to a website) for WordPress that allows any WordPress site to transform into an eCommerce website.
When OpenCart and WooCommerce are put through the gauntlet, which eCommerce platform will get stuck in a rut and which can handle bigger challenges and emerge victorious?
OpenCart
OpenCart aims to keep things straightforward and claims to make it easy for you to set up a store. But the main draw? It's free… Well, to a certain extent. Added functionality like tracking abandoned carts for remarketing comes with a cost through plugins. Some themes are also paid as premium options. Even still, OpenCart is perhaps the cheapest eCommerce platform on the market to get a basic shop up and running.
However, that free price comes with some costs. Customisation is difficult and although the software is Open Source–The code is freely available to edit–actually making those changes and getting the look, feel, and design you want can require some serious coding skills. You'll still need to sort out hosting yourself as well as do website maintenance on your own.
Some other features of OpenCart include:
Free to use at it's most basic level without plugins and extensions.
Fast to set up with a built-in product management system.
Unlimited products can be added.
One account can manage multiple stores.
Built-in sales and coupon codes tools.
Multiple currencies and languages are supported.
When should I use OpenCart?
If your goal is to get a shop up fast and cheap, OpenCart may be a good option for you. It also helps if you have a little bit of technical knowledge–you'll need to set up some things on your own to get your shop up and running.
WooCommerce
If you want a unique site with a one-of-a-kind design, you won't find a better option than WooCommerce. Because it's part of WordPress, you get the same massive library of options and plug-ins, as well as the ability to simply build what you want. If it doesn't exist to download, you can simply get a talented web developer to make it real!
However, if you don't have an existing website, it'll take longer to get a store ready to go on WooCommerce. This is because WordPress doesn't have any default templates built-in. You can find options to download themes if you like, but none come prepackaged like many other eCommerce platforms.
This works as a double-edged sword because you can't get an instant website, but you can also build whatever you want. If you have the time and skills (or know someone who can build the site for you), you have many, many more design, usability, and functionality choices with WooCommerce than any other eCommerce platform. If you treat your website as an investment that will last for many years, the extra time to get the store running is worth the wait.
Plus it's free to download and use, which is always a good price.
Some other features of WooCommerce include:
You can get your website data backed up for free in case of an issue or site crash.
Built-in tools to help your site get found on Google.
The ability to use any kind of payment including Stripe, POLiPay, PayPal, and more.
Options to add unlimited products in any setup you want.
Easy integrations with other software that can sync together, such as connecting a Facebook shop to your inventory management system for accurate stock taking.
Thousands of plug-ins through WordPress to add additional features.
When should I use WooCommere?
If you're looking to get a custom website, want more than the basic features of eCommerce, or already have a WordPress website, WooCommerce is a good option for you.
Who's the winner?
If you need to get a quick eCommerce website set up right away, OpenCart might be the way to go–if you don't have a WordPress site. Otherwise, the additional functionality and options mean that WooCommerce is the winner.
These extra features really come into play if you decide to do more than just sell products online like write articles or blogs or add videos or interactive content. Since OpenCart is designed with sales in mind, everything else gets tossed on the backburner. That doesn't mean you can't have a dedicated blog on OpenCart, just that things besides shopping are auxiliary features.
By using WooCommerce, you can have all of the functionality of an eCommerce store but also have everything you can do with a normal WordPress site too. You don't have to pick and choose between the two, meaning that if you want to make a video game play on a website that someone has to beat before they can download your eBook, you can. And your site won't have a problem selling products and services either. So when it comes to OpenCart vs Woocommerce who do you think wins?
To learn about other popular eCommerce platforms, go take a look at our article, Which eCommerce Platform is right for me?