Selling online: Squarespace vs WooCommerce, which is better?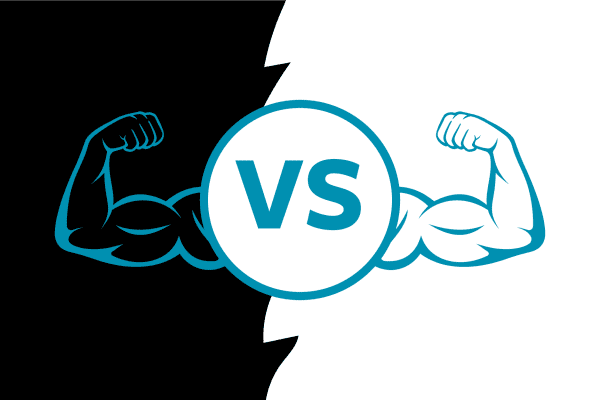 Squarespace vs Woocommerce
Squarespace vs Woocommerce – what is each platform good at? What are the pros and cons of each and in a contest, who wins?
Well, if you've ever wanted your own space–and also wanted that space to be square–you can get your own little piece of the internet through Squarespace, a site that helps you build your own personal or business website. Claiming to be the "all-in-one solution for anyone looking to create a beautiful website", Squarespace has been around since the early 2000s and has over 2 million active sites. But will Squarespace bring your site up to square, or leave you spaced out from the competition?
How does Squarespace square off against the current king of commerce, WooCommerce? A plug-in for WordPress, WooCommerce is simple to add to any WordPress site and has nearly unlimited customisation options. This means it has all the benefits–and drawbacks–of being a part of WordPress.
We put Squarespace vs Woocommerce to the test in a no-holds-barred competition, will WooCommerce woo over the crowd, or will Squarespace be able to square off against the champ?
Squarespace
Although it's a template site–meaning you have to choose from a set of templates for your website instead of building it custom–Squarespace is known for having some of the best-looking templates around. Designed with artistic professionals in mind, Squarespace believes design is not a luxury reserved only for the elite. This means that all of the templates on Squarespace are free, although you can still buy 3rd party ones to use on your site at a cost if you'd prefer.
On the eCommerce side, Squarespace has a few subscription levels specifically designed for selling products and services online. The templates can really make your products pop–so long as you've invested into taking great photos or videos of your products already. And their basic eCommerce package starts at $26 USD per month with no transaction fees.
However, Squarespace is limited when it comes to features like support and SEO. They also don't have a built-in app store, so it's much more difficult to add extra features you might want later on. It's also tough to scale up if you start selling products by the hundreds or thousands per week, so it's best for smaller stores. And even though many of the templates look good, they're still templates, so won't be as good or unique as a custom-designed website.
Some other features of Squarespace include:
A free custom domain for one year to help you get started.
Optimised templates for mobile, desktop, and tablet.
A business email (email@yourbusiness.co.nz) through Gmail free for the first year.
Built-in ad options like pop-ups and banners.
Marketing options like abandoned cart recovery (Highest tier only).
When should I use Squarespace?
Squarespace claims that design is one of their primary focuses, and for a template site builder, they have some of the best designs in the business. This makes them an ideal choice if you have a small store with bespoke products where the look of your products is a major part of the appeal, like for artists, photographers, and beauty products.
WooCommerce
The main feature of WooCommerce is that you don't have to settle; you can get the look and feel you want for your store with all the features you'd ever need.
Because it's part of WordPress, you're able to fully design your site to your liking. You can also choose from over 50,000 plug-ins, little pieces of code that add extra features to your website. And if there isn't an existing plug-in that does what you want, you can simply have a web developer build it from the ground up!
However, this also makes WooCommerce an investment for the long game. If you're looking to sell products online now, WooCommerce might not be ideal. One of the best benefits of WordPress with WooCommerce is that you can build your site from the ground up. This takes time, and done right, can also be more expensive than using a templated site.
Over time, however, the costs balance out. Since it's free to use both WordPress and WooCommerce, you aren't stuck paying a subscription fee every month. And own your website outright! It's also easy to scale and can grow as your business does.
Some other features of WooCommerce include:
Options to add any payment gateway including PoliPay, Stripe, PayPal, and more.
Easy to integrate with your other software, such as Xero or another accounting program.
Free website backups to restore your data easily in case of a site crash.
The ability to add more features to your site fast through downloadable plug-ins.
Get found on Google with built-in tools.
When should I use WooCommere?
If you want a certain look for your brand and plan on investing in your store for the long run, WooCommerce is a good option for you.
Who's the winner?
For small stores with custom products where product imagery is a big selling point, Squarespace does a good job. But with all of the options of WordPress–including ways to make your products look just as good–if you want to treat your eCommerce as more than a side hustle, WooCommerce wins.
There's simply much more you can do with WooCommerce than you can with Squarespace. And if design if one of the most important parts of your website, you can have a website designer build it to your liking. Even though the templates of Squarespace look good, they're still templates; you're limited with what you can change. With WooCommerce on the other hand, the options are unlimited, and you can spend as much time as you want to perfect every little detail if you want to. So when it comes to Squarespace vs Woocommerce who do you think wins? What about Wix vs WooCommerce, which is better?
To learn about the pros and cons of other eCommerce platforms, read our article Which eCommerce Platform is right for me?