The Sun Has Set on the Yellow Pages NZ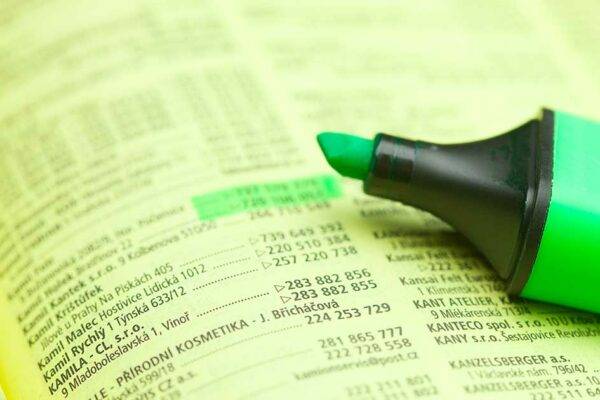 Goodbye Yellow Pages NZ…
Who remembers flipping through Yellow Pages to find a local business and its contact information? We do, but only just.
As Bob Dylan once sang (way back when the Yellow Pages were still popular and effective) The times they are a-changin'.
Yellow pages is simply no longer a smart or viable option for businesses in New Zealand. The cost of advertising with yellow pages NZ far outweighs any potential value that it might offer. So what now?
In the age of digital media, such as Google Ads and Search Engine Optimisation (SEO),  it's become clear that New Zealand businesses need to look elsewhere for effective marketing and advertising. As the sun sets on the era of Yellow Pages NZ, let's take a look at a few reasons why local businesses should support their Kiwi peers when it comes to advertising and marketing.
Supporting Local Businesses
The number one reason why local businesses should support locally-owned New Zealand companies for services like Google Ads, is that they are helping to keep money in the local economy. This is especially important considering the impact that Covid-19 has had on our economy. Every dollar that's spent on a local business goes back into our community, creating jobs and stimulating economic growth. Plus, by supporting local businesses you're encouraging competition which can only be beneficial for everyone involved.
Targeted Marketing
Another key benefit of working with locally owned companies is that they are better able to provide targeted marketing solutions tailored specifically to your needs. Unlike large multinational firms, smaller companies are often much more willing to work closely with their clients. This is in order to ensure maximum results from their marketing efforts. Furthermore, these smaller firms tend to have lower overhead costs. which in turn means they can offer their services at a lower rate. And a lower rate than larger firms would be probably be able to do.
Personalised Service
When you work with a local company, you get access to personalised services that larger firms just can't provide. Working with small locally-owned NZ companies gives you access to real people. Real people who have an understanding of your business and its needs. This is something larger corporations just can't provide. Especially if they outsource overseas. This level of personalisation helps ensure maximum ROI from your marketing budget. And that's because you know that your message is getting through directly to your target audience. And, in exactly the right way.
Better Connections with Your Audience
Finally, working with locally-owned New Zealand businesses allows you to better connect with your audience. They understand the culture and language better than an outsider would be able to do so easily! This can help make sure that your message is received by your target market effectively while also reinforcing positive feelings toward your brand amongst locals in New Zealand – not bad!
As we say goodbye to the era of relying solely on Yellow Pages NZ for advertising and marketing there are many benefits associated with supporting local businesses here in Southland or New Zealand instead. From helping stimulate local economies through keeping money within our own regions, as well as having access to targeted marketing strategies tailored specifically towards our own needs while being able to take advantage of flexible payment options if needed!
So next time you think about putting out an ad or running a campaign consider using a locally-owned, New Zealand company instead!