Search Engine Optimisation (SEO)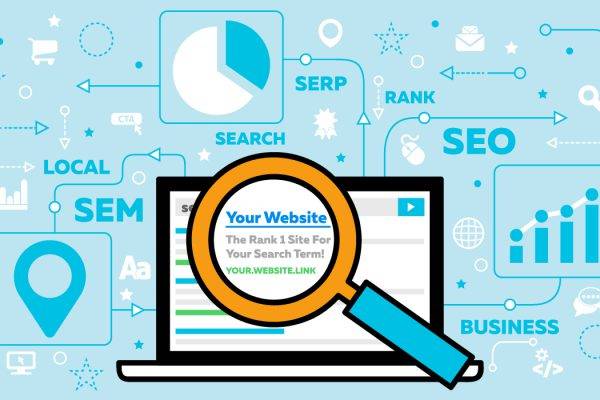 S.E.O. stands for Search Engine Optimisation, which basically means the stuff you need to do in order to be found on Google. Right now there are almost 2 billion websites in the world. But don't worry–only a few hundred million are currently active! Still, it would take at least 20 years to simply count to 200 million… So how do you stop your site from getting lost in a seemingly endless web?
Best SEO practices help you rise to the top
Fortunately for us, your ranking on Google isn't random. With a little hard work and knowledge of how search engines work, we can help you rise above the rest. First of all, your business doesn't have to become the top search in the world. Most people check locally first, so your competition is also local. And luckily, Google prioritises local results over places further away. Also, not every one of those 200 million active sites cares about the same keywords. It's a big difference between ranking above every site in the world and ranking as a local sandwich shop that also sells pastries.
Even still, being the top shop in town for your industry can be a huge difference in sales. Especially when accompanied by positive customer reviews. So how does SEO help make that happen and who is the best SEO Agency for your business?
Optimising for search engines involves dozens of factors
There are about 200 different things that Google looks for when ranking a page, or factoring in how long it will take to see SEO results. All of these are part of SEO. Having fresh, high-quality content and copywriting are especially helpful. Some other factors include having URLs short and properly set up. Furthermore, page load speed, website performance, and site security and hierarchy. It's a lot to keep track of and an important part of website optimisation.
But our team works with these things every day and it's become second nature to them. With dedicated developers, designers, writers, and more, everyone focuses on a specific area. This means we work together to perform Website Optimisation or Website Migration. So if you ever ask yourself why is my website not ranking on google? rest assured that it is possible to be found by the people who are looking for you. It's no easy feat, and takes a lot of hard work. Our team loves implementing SEO along with SEM – Search Engine marketing and if you're willing to invest in the right areas the returns can be exponential! So if you're ready to take your SEO to the next level, get in touch with us today.