SEO Services in NZ – What You Need to Know.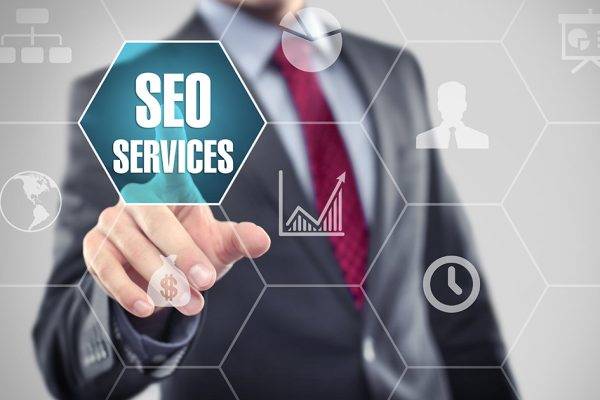 When it comes to SEO services, it's no secret that the world of search engine optimization, or SEO for short can be pretty confusing.
At Back9 Creative we try our best to demystify the dark art of SEO for you. But some things are just complicated enough, that you need to accept you'll never fully understand them. Sometimes it involves an element of trust. And when the results come – it all seems worth it.
As a business owner or marketing professional, you know that ranking on page one of Google search results is key to generating traffic and leads. But how do you achieve that? Expert SEO services in New Zealand can help you improve your website's visibility on search engines and attract more potential customers to your website. But that's easy to say right… So what exactly do you need when it comes to SEO services? And how much should it cost?
What exactly is SEO?
Well simply put, SEO is the practice of optimising your website to improve its ranking on search engines like Google, Bing, or Yahoo. This involves a range of techniques like keyword research, link building, and content optimization to make your website more attractive to search engines. As a result, when users search for a relevant term, your website appears higher in the search results, increasing your visibility and potential for clicks and leads.

Understand what SEO services you need:
Before you can start evaluating different SEO service providers, you need to have a good understanding of what services you actually need. Different SEO firms offer varying services. For example, some SEO companies offer just basic on-page optimization, while others offer niche-focused services such as local SEO, eCommerce SEO, etc. Identify your goals and the type of SEO assistance you require to ensure that you invest wisely.
When considering SEO services, the first thing you need to decide is what you want to achieve with your website. Do you want to:
Increase traffic
generate leads, or;
boost sales?
All of the above…
Once you've defined your goals, you can work with an SEO provider to determine the best strategy for your business. This may involve a combination of techniques like on-page optimization, content creation, link building, and local SEO depending on your business needs.
The Cost of SEO Services
Now, let's talk about how much SEO services should cost. Firstly, it's important to recognize that SEO is not a one-time service. Nor is there a 'one size fits all' pricing model when it comes to SEO services.
The cost of services will vary depending on the scope of work, the size of the project, the level of competition, and the proficiency of the SEO team working on your business' website.
As mentioned SEO is not a one-time thing. It's an ongoing process that therefore requires ongoing investment.
You'll need to budget for monthly or quarterly services to maintain your search engine ranking and continue attracting new leads.
Prices for SEO services can range from a few hundred dollars to several thousand based on the level of service you require and the provider you choose. It's important to do your research and choose a reputable provider who can deliver results within your budget.
Another important consideration is the time frame for seeing results. SEO is not a quick fix and can take several months to start showing results. Be wary of promises of overnight ranking boosts or guaranteed first-page results, as these may be indicators of a less reputable provider using unethical techniques. Always choose an SEO provider who uses white-hat techniques within Google's guidelines to achieve stable, long-term results.

How to Choose the Right SEO Agency
Check for experience and references:
When choosing an SEO service provider, it's vital to check for experience and credentials. Look for a company that has a proven track record of helping businesses like yours.

Check out their portfolio, client testimonials, and case studies to see if they are genuinely capable of delivering the results you require. Don't assume that the more expensive a company is, the better quality their services are. Always do your homework before signing up with an SEO agency.

Transparency is key
An agency's transparency when it comes to sharing their strategies and progress reports is crucial. Find an SEO service provider that is transparent about their optimisation process. Ensure that the company can provide regular rankings reports, so you can monitor the performance of your website.

Ongoing SEO Services: maintenance and optimization
Optimization is not a one-time solution; it's a process that requires ongoing monitoring, maintenance, and optimization. Find a service provider that offers continued, ongoing support so that you can keep your website competitive. There are always potential pitfalls, such as technical glitches, changes in the algorithm, and competitors upping their digital game. So, make sure you work with a company that understands this and will be proactive in coming up with the best strategies to keep your business on the cutting edge.
Conclusion:
In summary, SEO services can help your business improve its visibility on search engines and generate more leads. When looking for the right SEO agency, it's important to define your goals, budget for ongoing services, and choose a reputable provider that uses ethical techniques and delivers results over time. With the right SEO strategy, your business can see a significant return on investment by attracting more customers and improving your bottom line.