How Long Does SEO Take to Show Results?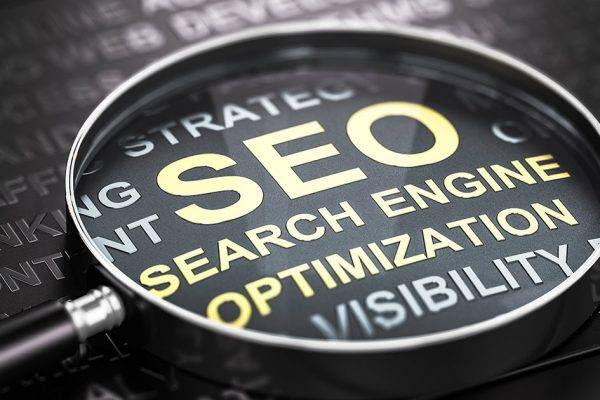 One of the most common questions we are asked after What is SEO? is, "How long does SEO take to show results?"
Business owners want to know when they're going to see the tangible results from their investment (and understandably so). But… SEO isn't like paid forms of media, where results can be seen almost as soon as ads are turned on. SEO Services are a long-term investment. It takes time to see success. But how long?
To understand this question, you must first understand SEO itself. There are a number of factors that impact the length of time it takes to see results from an SEO strategy. These include:
What Does SEO Success Look Like?
If you have an understanding of SEO you still need to put in the hard yards. This means an investment in considerable time, analysis, and maintenance. Or an investment in an SEO agency or expert. If you're prepared to do that, then you Should Expect to See Results From SEO Within 6 to 12 Months…
The Factors That Determine How Long It Takes to See Success From SEO
Your Website's History
The Competition
Your Resources
What Factors That Determine How Long It Takes to See Success From SEO
To help you to further understand how long it takes to see SEO success, let's take a look at the factors that determine this.
1. Your Website's History
Whether you're working on a brand new domain or not is one of the key factors that influence the time it takes to see results from SEO.
A new domain will almost always take longer to show success than an established one. This is because it hasn't yet built up any authority or earned any backlinks. In comparison, an established domain will usually have earned at least some level of authority and have some backlinks pointing to it.
A brand new domain should expect to see results within 9 to 12 months, rather than 6 to 12.
However, an established domain doesn't automatically mean that you'll see quicker results. You likely won't see quick results if the domain has previously been affected by a penalty, a core algorithm update, or has had SEO work that goes against Google's webmaster guidelines.
When working on a new project, it's always a good idea to build up a picture of the site's history. While you can get an idea of site performance by looking at impressions on Google Search Console, or similar tools can help you figure this out very quickly.
Estimates on how long it takes to show results are usually given based on a site with no historical issues that need resolving first. Always consider how a site has performed over the last 2 to 3 years to help put projections together.
2. The Competition
Results can be seen far quicker in low competition niches and low competition search queries than competitive ones.
Trying to rank a website for competitive personal finance keywords (e.g., 'credit cards')? It could take 2 years or more to earn prominent page 1 visibility. On the other hand, for local or narrower lower competition keywords, it might be possible to show promising results within 3 to 6 months.
Understanding keywords and how to optimise and rank in google search for these can be a lengthy process to get your head around. Ultimately it is worth understanding – or employing/paying someone who does. If your website's visibility is much higher than your competitors then you are the company your buyers will find.
Take a look at an example of the www.back9.co.nz visibility trend vs competitors below.

These results are from an in-depth understanding of identifying Keyword Difficulty. This KD% is a percentage from 0 to 100, and the higher the percentage, the more difficult it would be to rank for.
You should expect it to take longer to show results against high KD % keywords. But there's more to competition than just Keyword Difficulty.
You need to consider how your competitors got to their current position and what they're doing to maintain this visibility. Your strategy and projections have to consider what you're competing against, including the aggressiveness of other people's strategies.
A good starting point to estimate the competitive gap is to use the Keyword Gap Tool to see how you currently perform against up to four other competitors:
You can also use the Backlink Gap Tool to understand the competitive gap from a backlink perspective: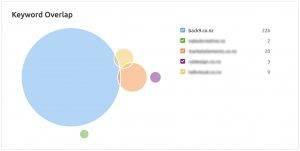 3. Your Resources
You can't control a website's history nor the competition. But what you can (usually) control is the resources that are allocated toward an SEO project. It's important to understand exactly how this plays a huge part in the length of time it takes to see results from a campaign. The more resources you're able to allocate toward SEO, the faster you'll usually see results.
The most important resource you need is time. Let's give an example…
Two websites owned by small businesses are competing for the same keyword. They're both aware that the key drivers of SEO success are technical SEO, content, and backlinks. Both employ the services of an SEO freelancer. For simplicity, we'll assume that both of these sites start on a level playing field.
Website A engages their chosen specialist for 5 days of time per month, whereas Website B engages theirs for just 2 days.
Of course, website A should expect to see faster results.
Be aware that conversations around the time taken to see an impact must take into account the resources being allocated, understanding that the best way to reduce this (within reason) is to allocate more to the project.
It often makes sense to put together a backlog of action points at the start of a campaign (detailing all of the opportunities and actions) and then prioritize this around the allocated resources. This can help to show the opportunities that are still outstanding that could be brought forward with more investment.
What Do SEO Results Look Like?
To answer the question, we first need to determine what SEO success looks like to ensure that the measures of results are clear.
And when it comes to putting together an SEO strategy, it's common to put together campaign goals and KPIs.
Let's break this down.
Goals = The end outcome that you want to achieve
KPIs = Metrics that demonstrate progress towards your goals
These are both important measures of success and, ultimately, results from your efforts. Commonly, the reality is that these goals and KPIs look something like the below:
Goals = To achieve an increase in revenue by a set amount over a 12-month period.
KPIs = Growth in organic traffic, visibility, impressions, or rankings.
Of course, setting goals is all about putting in place measurable yet realistic targets. To answer this question, we're going to focus on the length of time it typically takes to see results across core KPIs, understanding that goals are typically far more unique to a business and change significantly based on several factors.
Primarily there are 3 Parts of SEO Success. Let's take a look at what these are, and how they Impact the Time to See Results…
There are 3 key parts to SEO success, and each of these can impact the time that it takes to see results. Let's take a look.
Technical SEO
If technical SEO issues exist on a site, they will need to be resolved before you can experience the growth you're looking to see.
Technical SEO relates to things like:
Crawling and indexing
Site speed
Canonicalization
Structured data
Duplicate content
XML sitemaps
Hreflang
and more
Resolving issues around some of these areas will have a bigger impact than others, but the fact remains that any technical problems should be fixed.
You can identify technical SEO issues with your site using the Site Audit Tool below and see a list of areas that need your attention:



However, technical SEO on its own isn't going to be enough. Think of resolving these issues as removing the brakes on your project and allowing your site to compete against others.
Content
You've may have heard that content is king, and the fact is that content remains one of Google's top 3 ranking factors.
Google's goal is to return the very best results for a given search query, so why would poor content perform well on the Search Engine Results Pages (SERPs)?
It's important that you place a high priority on creating great content that matches a searcher's intent. Equally, you should take the time to understand what's currently ranking. And figure out how to create something better. You can learn a lot from studying the content that already performs.
Poor quality (or even average) content can mean that it takes longer to see results, while great content that's carefully planned out and adds something new to a topic can help your site to rank faster.
Backlinks
Alongside content, backlinks are also one of Google's top 3 ranking factors. These are indicators of trust and popularity and have the ability to supercharge a website's rankings.
After all, links are essentially votes of confidence between two sites. But you need to understand that there's rarely any shortcut to earning quality backlinks.
It takes time and usually involves creating great content that other people want to link to. And when there's a sizeable link gap with competitors, this can take time to close.
That said, not all links are created equal, and higher quality links ultimately have the ability to drive rankings faster than lower quality links.
You can work on building up your backlink portfolio but be aware that the need to close a sizeable link gap can mean that it takes longer to see results.
How Long Does Google Say It Takes to See Results From SEO?
So just how long does Google say it takes to see results from SEO?
In most cases, SEOs need four months to a year to help your business first implement improvements and then see potential benefits.
Other Considerations
After you've implemented your strategy, it's imperative to monitor your site to ensure it sees results. SEO is not a one-time tactic; a good strategy requires frequent reporting and maintenance.
SEO should involve ongoing work, and seeing the channel as a long-term, the continued tactic can help to justify the investment. The more resources you can allocate, the faster you'll typically see results, but every website is a unique scenario. It's important to pay close attention to the technical issues, quality of the content, and the strength of the link profile before projecting when success could be seen.
You Should Expect to See Results From SEO Within 6 to 12 Months…
SEO should show results within a 6- to 12-month period. By results, we mean a measurable increase in traffic and associated leads or conversions.
This doesn't necessarily mean you'll have achieved your goal by this point, but any business that is investing in SEO should expect to be able to see progress within this timeframe.
It's impossible to give a figure that applies to all websites, and the best guess will be based on analyzing a website's current performance and the proposed strategy.
There's no getting away from the fact that SEO takes time. Google (and other search engines) want to show the best result for any given search query, and it takes time for you to deserve to rank well. You've got to earn authority and top search visibility.
But with the right strategy in place, we believe 6 to 12 months is a long enough period to be able to see the impact of SEO efforts and to be able to justify ongoing investment into growth.