TikTok or Not Tok?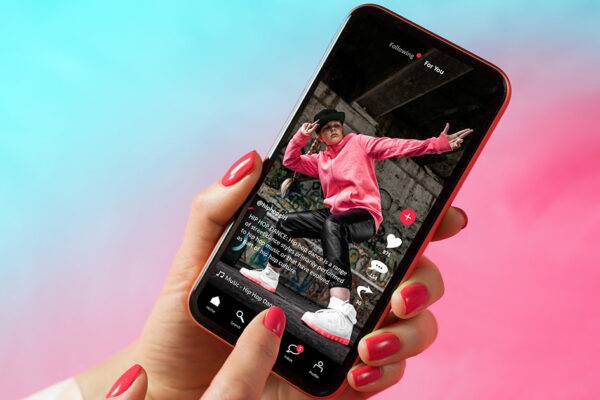 TikTok isn't just for teen lip-sync videos and dance challenges anymore. TikTok is an increasingly popular platform for businesses to reach new customers. But is it the right fit for your business? Let's take a look at the pros and cons of leveraging TikTok for your business in your Social Media Marketing Strategy. Then you can decide if it's worth getting involved.
Pros of Using TikTok for Business
TikTok for business is an incredibly powerful marketing tool. It can help you target potential customers in fun and creative ways. Here are some of the benefits of leveraging TikTok for your business:
Huge Reach – With over 700 million active users worldwide, your content has the potential to be seen by millions of people. This makes it ideal for businesses that want to reach a large audience quickly.
Creative Opportunities – The format of the app gives businesses plenty of room to get creative with their content. That allows them to stand out from other brands and capture attention in unique ways. Whether you use videos, GIFs, or photos, there are endless possibilities when it comes to creating engaging content on this platform.
Low Cost – One great thing about using TikTok for business, is that it can be done on a budget. You don't need expensive equipment or software in order to produce high-quality content either. All you need is a smartphone and some creativity! Plus, since you won't have any paid advertising costs, you can save money while still reaching a large audience.
Cons of Using TikTok for Business
Although there are many positives associated with using this platform, there are also some negatives too. These should also be taken into consideration before jumping into Tiktok. Some potential drawbacks include:
Short Attention Spans – Most videos on this platform are only 15 seconds long. That means they require very little commitment from viewers. This means that if your content isn't captivating right away, viewers may quickly lose interest and move on without taking any action (such as following your account). This could make it difficult to build a loyal following or generate leads from this platform.
Younger Audience – Although there are certainly many adults who use this app, the majority of its users tend to be younger generations such as Gen Z and Millennials. So if you're targeting older demographics (such as Baby Boomers), then this might not be the best choice for your business goals.
Algorithm Changes – This is a drawback of any social media platform. Changes in algorithms can have an impact on how much visibility your content receives. Which in turn could make it difficult to maintain consistency with your posts or build engagement over time. It's important to keep up with algorithm changes so that you don't miss out on valuable opportunities!
The Choice is Yours
Deciding whether or not to use TikTok for business is ultimately up to each individual company's needs and goals — but one thing is certain: If used correctly, this platform has tremendous potential when it comes to reaching new customers and growing sales online! If you think that this platform could benefit your business, then give it a try — after all, what do you have to lose? With its low cost and huge reach potential, using Tiktok could be exactly what your business needs in order to take off!