Social Media Marketing: What You Need to Know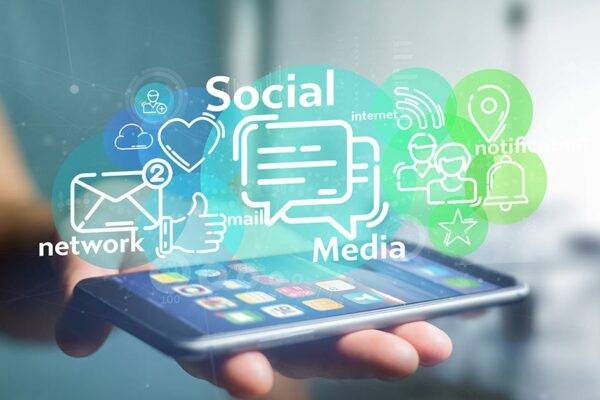 Social media marketing is about leveraging the right platforms in the best way. Because let's face it, Social Media is here to stay. And while some platforms come and go, the big players have been around for a while. But as we all know, just having a presence on these sites isn't enough. You need to leverage these platforms in order to reach your marketing goals.
With so many social media platforms out there, it can be hard to know where to start. Should you focus on Facebook, Twitter, Instagram, Snapchat, LinkedIn, Tiktok, and Pinterest? And when exactly do you have time to post on all these platforms? Well, don't worry! We're here to help make sense of it all and help you find your way around social media marketing.
So how can you maximize your impact? Let's take a look!
Let's Take a look at some popular Social Media Marketing Platforms
Facebook
This is the largest social media platform with the broadest age range of users. Facebook has become much more than a place to post pictures of your cat; it is now a powerful tool for small businesses and entrepreneurs looking to grow their brand awareness and reach new customers. Use this platform to create engaging content, establish relationships with other businesses, and spread relevant news about your company. Facebook Marketing is a tremendous tool for businesses
Twitter
Twitter is the perfect platform for short, concise messages that are sure to capture attention quickly. With its huge following and massive user base, it's no surprise that Twitter is one of the most popular platforms for marketing campaigns. As long as you keep your tweets interesting and informative—and don't forget those hashtags!—you can use this platform to great effect.
Instagram
This visually-focused app is ideal if you want to share high-quality images or videos with potential customers. Instagram has become an invaluable tool for companies looking to stand out from the crowd with creative content that speaks directly to their target audience. Don't be afraid to get creative with your posts—you never know what will capture someone's attention!
LinkedIn
Unlike other social networks, LinkedIn focuses solely on business connections between professionals in related industries or career paths. This platform is an effective tool for social media marketing as it's great for networking because it allows you to leverage existing contacts in order to make new connections in your field of interest. Make sure you keep your profile updated so potential employers or partners can learn more about who you are and what you do!
TikTok
TikTok is all the rage these days, and for good reason. It can be an incredibly powerful tool for brands and businesses to spread the word about their products, services, and even events. TikTok gives companies a unique way to get creative with their social media marketing strategies. With Tik Tok, brands can fly high into creativity while simultaneously engaging with its abundant user base. Whether it's short videos filled with genius graphics or voice-over pieces that expertly tell stories – TikTok has proven again and again that it is an invaluable resource for savvy marketers everywhere.
Pinterest
Pinterest is an incredibly popular platform for social media marketing. It lends itself well to an aesthetic style of marketing, with unique visuals and ideas being shared as users scroll through their feeds. Pinterest is a great source of inspiration and can be used to tell stories, build relationships and find brand advocates – making it a great tool for businesses looking to enhance their presence online. From the expert Pinterest user to the everyday Pinterest enthusiast, Pinterest truly has something for everyone!
Snapchat
Snapchat is another popular social media platform out there. It enables users to share quickly and easily create content, like videos, photos, and other shareable elements. Snapchat has also enabled businesses to get in on the fun as well! Snapchat provides a great platform for tailoring ads and content marketing. It's also become a hugely popular platform for influencers, giving brands an easy way to reach potential customers. All-in-all Snapchat is a great way to create sharable, engaging content that can broaden your audience base as part of your social media marketing plan.
Focus On Quality Over Quantity
When it comes to social media marketing, quality should always take priority over quantity. You don't need to be active on every platform out there. Instead of spreading yourself thin across multiple platforms and not doing any of them well, pick a few that are well-suited for your brand and get really good at those. Focus your energy on creating high-quality content that resonates with your target audience. That will be more valuable than having a presence on every single platform.
Be Consistent With Your Branding
Just like any marketing, Social Media Marketing is no different. So once you've identified the best channels for your brand, stay consistent with your branding across all channels. That means using the same logo, colors, and fonts throughout each of your accounts as much as possible. It also means maintaining a consistent tone and voice — being professional but also relatable — in order to keep people engaged with your content. These elements become even more crucial if you decide to run advertising campaigns across multiple platforms simultaneously.
Maximize Your Time With Automation Tools
Another way to maximize your time is by using automation tools like Hootsuite or Buffer which can help streamline the process of managing multiple social media marketing accounts at once. Automation tools allow you to schedule posts in advance so that you don't have to manually post each day or every other day (depending on how often you want to post). This allows you to plan ahead and create content far in advance while still ensuring that it goes live at peak times when most people are online.
Planning and Consistency are Key for Social Media Marketing!
Social media marketing can seem overwhelming at first — especially when there are so many different platforms available. That's why you need a plan for Social media. With a little bit of planning and consistency, it doesn't have to be overwhelming! By focusing on quality instead of quantity, staying true to your branding across all channels, and leveraging automation tools like Hootsuite or Buffer whenever possible, anyone can succeed in social media marketing without losing their sanity in the process! Good luck!