How does video help SEO?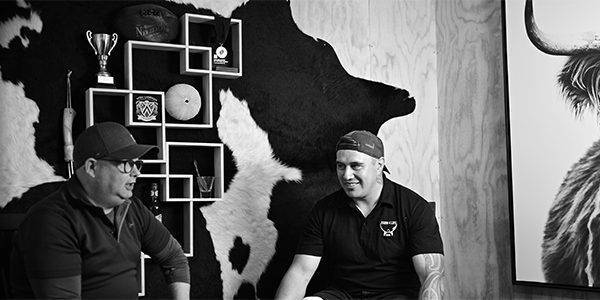 You've likely heard the term SEO (search engine optimisation), but did you know adding video to your website can drastically improve your SEO efforts and drive more people to your website?
Ranking a website in the long term is not just about building a large number of links. It's also about creating high-quality content that will encourage link clicks over time. However, one type of SEO that still is under-utilised is VSEO (video search engine optimisation).
Google and VSEO
Google's algorithms are increasingly prioritising websites with video content. It's not something you want to ignore. The vast majority of online experiences start with a search engine, so you need to everything you can to get your website on that first page. And you especially want to appear in the first three results — the top three spots get over 75% of all clicks.
Video SEO content can be a fantastic tool for increasing conversions on just about any website. More businesses than ever are using videos on their landing pages and on various other pages of their websites to keep visitors engaged and, eventually, convince them to make a purchase. It is easier for your customer to consume whatever information you are presenting through a video, rather than reading an article. 
Should I only do video then?
Video is great for your website. However, video alone won't be your saving grace. Think of it as a link in the chain. Video gives you a boost in rankings, which allows more people to see your site, which means more people will click on your link. But they won't actually stay on your site very long if your on-page content isn't high-quality. As a matter of fact, this could be detrimental. Hosting a low-quality video with little or no context will make your rank plummet. At the start, more people may see your site, but if your page doesn't satisfy their intent, they'll quickly exit your page — telling the search engines your site doesn't give the people what they want.
If used correctly though, video can be an extremely powerful form of content and make a significant contribution to your overall SEO strategy.
Some quick tips on video
Video encompasses a huge range of material, and there's a lot to learn. But here are a few quick tips to help you get started.
You don't have to make every video professional. Spontaneous videos are great for catching something in the moment.

It is important to know your audience in order to know what kind of video to make. If you already have a large following with loyal customers then you will use a different tone of voice compared to if you were looking to build a new audience.

Google owns YouTube. This means that they are far more likely to rank videos hosted on YouTube. If you want your videos to rank in Google search, hosting them on YouTube is a great idea.
You can learn more about video by reading about our videography service–or get in touch and let us help you out!