Pure SEO is the Way to Go! So Put Away the Shortcuts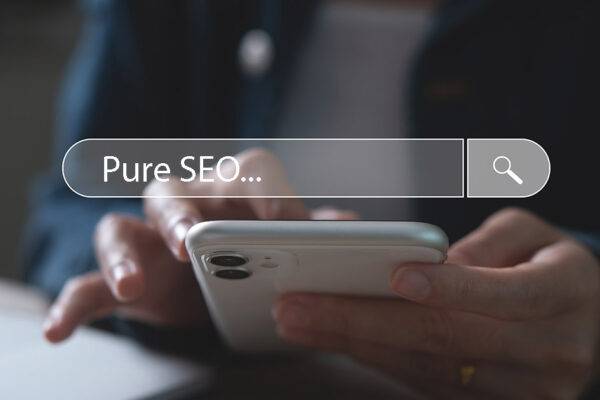 We all want a top spot on Google and to get there, we know there are some 200 factors that Google takes into account when ranking websites in the search engine results pages (SERPs). But, is it possible to succeed through pure SEO alone? Can you get to the top position on google without taking any shortcuts? The answer is yes! But, just like in life, there are no shortcuts without sacrifice. And it's definitely not a long terms strategy to build Authority and Trust. So, let's take a look at what it takes to succeed with good pure SEO.
Be Honest with Your Content
Content is king and honesty is key when it comes to SEO. Google's AI algorithms are smart so don't try and trick them – focus on creating quality content that will bring your website visitors value. At the same time, stay away from keyword stuffing and other black hat tactics or you could find yourself facing a penalty from Google. Make sure your content is well-written, relevant to your target audience, and offers useful information that will help people solve their problems.
Understand Technical SEO Elements
It's not just about writing great content – technical SEO elements also play a big role in getting your site higher up in the SERP rankings. This includes optimizing title tags, meta descriptions, headers, images, URLs, and more. In addition, make sure you have an XML sitemap as this helps search engines crawl through your website's pages quickly and efficiently so they can be indexed correctly. For best results, ensure that your site loads quickly and has a responsive design so it looks great across all devices and browsers.
Stay Up-to-Date with Algorithm Changes
When it comes to Search Engine Optimisation (SEO) success one thing remains true – change is constant. Search engine algorithms are constantly evolving with new updates being released all the time. To keep ahead of the curve make sure you're staying up-to-date with any algorithm changes from Google so you can adjust your strategies accordingly if needed. You should also monitor industry trends so you can see which strategies are working for others in your niche or sector. This will help give you ideas for how you can optimize your own website for better and improved search engine visibility and performance over time.
Pure SEO is definitely the way to go!
So if you're looking for long-term success without taking shortcuts then pure SEO is definitely the way to go!
No matter what type of business you have or industry you're in understanding technical elements such as title tags and meta descriptions plus staying up-to-date with algorithm changes will help ensure that you reach those coveted positions on Google's SERPs over time. If all this sounds too overwhelming then don't worry – talk to an expert like us who can help! But do your research too. You'll want to understand what it takes to succeed online. How much does SEO cost, And how to find the best SEO agency or partner for you? If you find the right help, then you can rest assured, that pure SEO will bring real results for your business!