Selling online – Where to Start with eCommerce?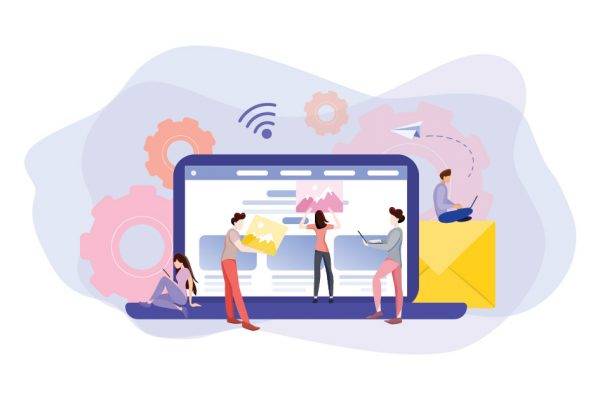 Online sales and contactless purchases or contactless transactions have become all the rage since the inception of COVID-19, but where do you start if you want to sell online with e-commerce?
We believe if you're running a business and selling a product, or even a service, it's imperative that you strongly consider e-Commerce and how you could sell it online? If you think that leap of faith seems too much or is overwhelming, don't worry. You are not alone. We talk to business owners all the time who are not sure where to start when it comes to e-commerce and selling online.
The best place to start is to understand first and foremost what you want to achieve, and make a plan to achieve that! There are multiple factors to getting set up to sell online. Things like:
Will selling online work for me?
What does it cost to set up an online store?
Is dropshipping an option? What is Dropshipping?
How do I work out and charge freight costs?
How do I manage my stock? (especially if you have bricks and mortar too)
How do I take online payments (what payment gateway is best? – What is a payment gateway?)
Home much can I do myself?
Can I update or add my own products going forward?
How do I advertise or promote my e-Commerce store and my products?
Who are my customers?
Will I actually make any sales?
The list goes on…
Are all e-commerce platforms created equal?
A lot of people may just think it's easy to purchase (well, actually license – you won't own it) a pre-existing templated platform. Platforms such as Shopify, Squarespace or Wix, can be good starting points, but beware! There's a lot of pitfalls when it comes to these prebuilt, proprietary systems. If you're tech-savvy with a can-do, do it yourself attitude you may be able to work it out and that's cool, fill your boots. But if you really want to succeed when it comes to e-commerce and selling online, you may want to think about bringing in an expert. And by an expert, we mean someone with experience, with a proven track record in building, maintaining, and marketing e-commerce websites.
Of course, there are a lot of cowboys out there in the marketplace. From my experience they may have what it takes to put your information into a pre-existing template such as the ones mentioned above, however, simply adding products to a predefined template, does not an e-commerce website, make!
Before you jump in and engage the services of a designer or marketing agency, ask them some (or all) of the following:
How many e-commerce websites have you built?
Do you actively help manage these and/or drive sales?
What sort of return should I expect from an e-commerce website?
What platform do you use for e-commerce?
Will I pay a license or will I own my website?
We've written an in-depth article about some of the most popular e-commerce platforms that you can read here, Which eCommerce platform is the best for me?
Why choose Back9?
At Back9 we have built and maintain a number of e-commerce websites for a range of clients. We understand what it takes to succeed in this space and you need to be prepared to invest in order to see a return…
A great place to start is with an e-commerce Strategy! This will help you define your objectives, figure out the best platform to use, and how much it will cost. Ultimately how you will market your business online and succeed. We're here to help and to challenge our clients to visualise their potential. As part of this, we offer an Ecommerce Strategy workshop to help you get started. Click here to find out more about the workshop.
E-Commerce doesn't need to be hard or overwhelming. Especially with the help of a virtual marketing department like us.
We can work with you to help bring your story to life, come up with a plan, and put that plan into action. So feel free to get in touch with us and book a Free consultation to see if and how we can help you and your business!
Book a FREE consultation