Website Hosting Explained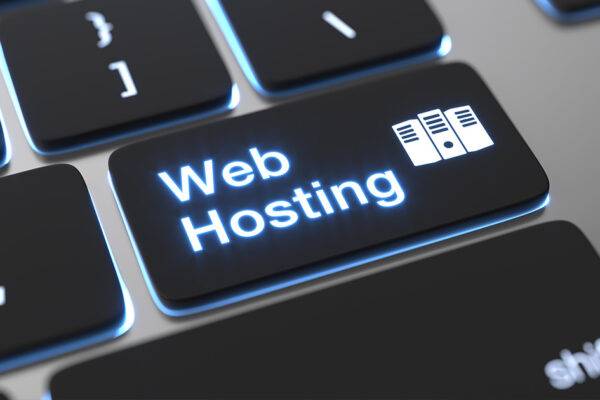 If you've ever wondered what website hosting is and why it's important, here's an example for you.
Picture Earth as the Internet.
Then imagine your website is a house in a town or city, in a country on earth.
And finally, your domain name (eg. www.back9.co.nz) is the physical Street Address.
So your domain name points people to your physical address… That's how people know where to visit you right? Just like a website. We could get really complicated and say the more interesting your house is or the more exciting the things are that going on there then the more people will be searching for it. But now we're talking about Search Engine Optimisation (SEO) and that's a whole other topic.
Website Hosting – Who owns what?
Just as a physical house needs a foundation, framing, plumbing, and electricity to function, so too does a website need a 'server' for hosting in order to exist on the internet.
When you're living in a house you need to pay rent for that house right? Or if you buy it, you need to maintain it. You need to pay for rates and insurance etc. In most cases you can think of website hosting (using the house comparison) like you own the house but lease the land. In some cases with Proprietary systems like Shopify, Wix, or Squarespace, you are leasing the house too. Whilst you may own the things within the house (furniture etc = content) you don't actually own the website (the house).
Hosting is the foundation of your website.
It's what keeps your site online and accessible to visitors 24/7. And just like the physical house analogy, if any one of those essential components is missing or not up to par, your website will suffer as a result.
That's why it's so important to understand what you are getting in terms of website maintenance and hosting – and what are you actually paying for.
The Three Pillars of Quality Website Hosting: Speed, Security, and Support
When it comes to quality web hosting, there are three main pillars that must be taken into consideration: speed, security, and support. Let's take a brief look at each one.
Speed
In today's fast-paced world, people have little patience for slow websites. In fact, according to Google, 53% of mobile users will abandon a site that takes longer than 3 seconds to load. That means if your site isn't loading quickly, you're losing out on potential customers or leads. When choosing a web hosting provider, be sure to find one that offers fast page-loading speeds.
Security
Another important factor to consider is security. Your website is vulnerable to attack from hackers who could potentially wreak havoc on your business if they gain access to sensitive customer data like credit card numbers or social security numbers. A quality web hosting provider will offer features like malware scanning and protection, as well as firewalls and other security measures to help keep your site safe from attack.
Support & Maintenance
Finally, it's best to ensure you get more than just hosting. Website maintenance is a key ingredient in winning online, as it ensures your website is running smoothly. On the internet, things are constantly changing. Website browsers like Google Chrome, update frequently, as do third-party systems you may integrate with – such as Mailchimp or Facebook. By investing in a proactive maintenance plan alongside your website hosting, you can rest assured your website will stay up-to-date and relevant.
Now that you know a little more about what goes into quality web hosting, you will understand the importance of paying for quality. Find out how much it costs to host a website here.