What is Canva and Should You Use It?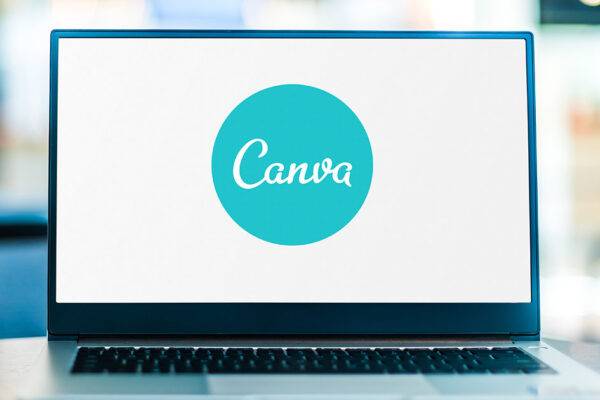 .save If you're a business owner, entrepreneur, or marketing manager, chances are you've heard of Canva. It's an easy-to-use design platform that allows users to create beautiful visuals for social media posts, websites, and more! But before diving into the world of Canva, let's take a look at what it is and explore the pros and cons of using this popular design tool.
What Is Canva?
At its core, Canva is a web-based DIY graphic design platform that enables users to create their own graphic design visuals. This can be done from scratch or with one of their pre-made templates. Whether you need an eye-catching logo for your website or a memorable post for Instagram, Canva has plenty of options to help you get started. Plus, it offers plenty of helpful tutorials if you need assistance along the way.
Pros Of Using Canva
For starters, it's incredibly user-friendly – even those who are not tech-savvy can make stunning visuals in minutes! You can choose to start from scratch or choose from a range of templates. The drag-and-drop functionality and thousands of templates available at the click of a button. Essentially anyone can start designing graphics with relative ease. Additionally, you can save time is money. Well maybe not time, as it will take you some time to sit down and use. But with Canva's library of stock images (and no licensing fees!), businesses can quickly create visuals without breaking the bank.
Cons Of Using Canva
Despite its impressive features, there are some drawbacks to consider when using Canva. For starters, if you want access to additional features such as animation capabilities and premium fonts & illustrations – they come at an additional cost. Additionally, while it may be easier than ever to get started with graphic design – if you want to go beyond basic designs & achieve truly unique results – then you may need to rely on professional graphic designers instead. Lastly – depending on your business needs & budget – investing in premium software may be more economical in the long run as opposed to paying a monthly subscription fee for access to certain features within Canva Pro.
Canva is a good DIY tool for creating visually appealing designs quickly & affordably! Its intuitive interface and wide selection of templates make it easy for anyone. And regardless of their technical expertise – they can produce graphic visuals themselves! While there are some drawbacks… Like limited customization options and extra costs for advanced features. But overall it's a decent resource for any business with a limited budget. Ultimately though – whether or not it's right for your business depends on your unique needs & budget – so do your research before committing!