What to Expect from a Web Design Company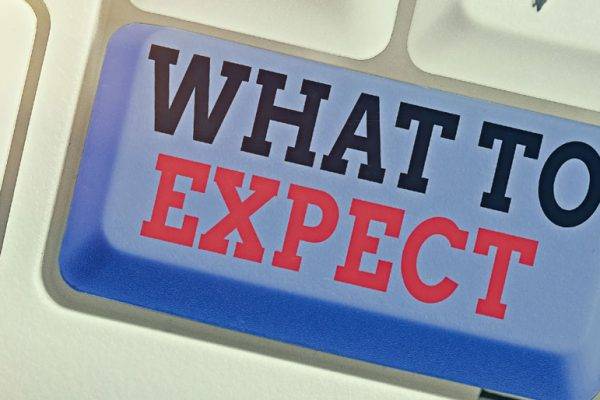 Hiring a website design company can be a daunting task. Where do you start? Who is the best company to use? Will you see results from a new website? How much will a website cost? Should you even hire a web designer should you try and build your own website?
These are all completely valid concerns and hopefully, by the end of this article, you will have a better idea of what to expect when you engage a web design professional.
Before we go too far, it is important to understand what you are going to be getting. There are a lot of elements that go into web design. One of the most important is the platform your website will be built on. Ask prospective designers what platform they will be using to design your website. This is important to know as some predefined proprietary website platforms–like WIX and Squarespace for example–may be great for certain businesses. However, if you are looking to scale and expand your website down the track it is not always possible without some extensive technical ability, if at all. So ask, will your website be customisable?
If you want your website to be truly awesome and be an Inbound sales tool, it needs to work for you by helping you educate your customers, building trust, attracting leads and growing with you as your business grows. To get more than an online reference point, a custom website may be a great fit for you. If you're looking to start smaller and scale as you go, then in truth, a growth-driven website is probably the best option for you.
What's the difference between a Custom Website and a Template Website?
Before you can determine if a custom website or a template website is a better fit for you, it's important to know the difference between the two.
Template websites
The simplest explanation of a template website is that basic framework is provided. The design and layout are set a certain way, and then you fill it in with your own content using the tools provided. Most are a drag and drop sort of a system so that essentially "anyone" can build a website. With a template, you need to fit your content (or information) into the boxes that are already there or already provided. These platforms or systems are designed with DIY in mind. So the good news is that you can get a website up and running at a relatively low cost. The pitfalls may be if you aren't tech-savvy or don't have at least a basic understanding of SEO and best practices, you may be throwing away your time and what little money you do spend.
The point of a website is to help your business get found online and help you build trust and authority. It helps you Attract leads who may want to buy from you and ultimately educate these people about your industry. So if you make a website and no one can find it, it might not be of much use. Template sites are a good way to start. However, they tend to be very hard to grow long-term.
Custom website design
Custom web design on the other hand means the sky is the limit. It means your website will also be 100% custom to you and your business. No one else will have the same one! You are only limited by your imagination – and possibly your budget. Cost is often seen as the main downside of going custom. The other downside is that it tends to take a little longer to get online. This is because your design is unique, made for your needs to accomplish your goals. These two concerns can be mitigated, however, by implementing a growth-driven website philosophy.
Growth driven design is an iterative process, which means your website is built around a strategy with your business goals in mind. It's a long term plan that starts by getting a site launched quickly, and improving it over time. A growth-driven website will not only get you online faster, but often, you will see returns faster too. Find out more about growth-driven web design here.
A good web design company will be upfront about their abilities
As mentioned earlier, there are so many options out there and almost anyone with some technical nous can start a web design company using the likes of Shopify or Wix. There are also a bunch of WordPress templates for sale online too, which can be purchased for as little as $50 (sometimes free if you know where to look!)
So ask your potential website company what they use to build their websites. And make sure they will be able to scale with you if you plan to grow.
What can you expect for the overall web design process?
Whist the specifics may change from company to company in terms of how they operate and collaborate, we believe the key steps in the process of design a website are:
Planning and Strategy
Research and Design
Content creation
Web Development
Optimisation, Testing, and Debugging
SEO
Launch
Planning and Strategy
At the beginning of your project, you should meet with a design and/or web development team to help them understand your company and what your desired goals are for your website. At Back9 this is what we refer to as our discovery and strategy workshop.
This planning phase may also involve working through Wireframes–a basic sketch outlining the site architecture– to see what will fit where and what you want your website visitors to do once they get to the various pages of your website.
Content Development
Content is king when it comes to establishing trust and educating your buyers. It is imperative to understand the importance of getting content right. Content tells a story, whether it be copy (text), photos, graphics, or video. A good web design company will understand the importance of content and explain it to you.
If you're lucky enough to find a full-service agency that you think will be a fit for your business then you should be able to expect that they can also produce all of your content inhouse.
The Design Phase
The research and design phase is the key part of any website design, this is where the design teams takes the ideas and desired goals from the planning phase. Then, they figure out how they will work, what they will look like, and how users will interact with certain elements of the website.
Web Development
Web Development is the construction period, You will have likely signed off on a prototype design before this process begins. If you haven't seen designs at this point this should be a red flag and you should be asking some questions of the company.
The development phase of the process is very technical so there is often not much opportunity for client input. You should still expect your web development team to check-in periodically and update you on the status of your project.
These meeting times, even after the planning period is over, are important because they allow you to notify your team about any features that you may want to change, or iron out any questions that you might have.
You should have enough access to your project that, if there are ever any issues, you'll be able to spot them. It may be the case that you would rather check-in on your project when your approval is needed, and don't want to have to follow the course of the project day-by-day. While that's entirely up to you, you should still be able to see how your project is progressing, as opposed to a "big reveal" at the end.
Optimisation, Testing and Debugging
A lot of the optimization required is part of the coding and construction process. However, testing is something you should expect to be involved in. The idea of testing the website is to find any issues or bugs, before it goes live. The last thing you want is for a potential customer to find them. Given you know your business best, it is important you take time to be a part of this process and understand what you are looking for and errors you are trying to detect. A good web design company will explain this at the start and give you plenty of direction to carry out testing.
Debugging is fixing anything that crops up and issues or errors. Many of these can be found during testing. But some you may not notice until the website has been live for a while. If you or a customer notices one of these bugs, you should have your developer sort them quickly.
SEO
A good web design company will offer basic SEO optimisation as a standard. SEO is basically all the technical stuff that helps your site tell Google that is has the answers people are looking for. There are a lot of factors when it comes to Search Engine Optimization, and a good web Design company will explain this from the start. Great SEO is not a one off silver bullet. It should be seen as an ongoing standard practice and whilst it will come at an ongoing cost, it is an investment and you should expect this is something your web design company should offer.
Post-Launch
After your website has launched, your team should be available for crucial issues or bug fixes, there is always a chance we have missed something.. What happens post-launch often depends on the specific nature of the project. For many, the launch is the first step in a series of ongoing updates and improvements made to a site.
Assessing what kind of post-launch support you'll need is something that should happen during the planning process. For example, your website may require ongoing support one week out of each month to continue down your roadmap, performing ad-hoc updates and so on. A website is never finished and is a business tool so this should be an option you can expect to discuss with any good web design company
So what to expect and how to choose a website design company
Business – whether online or bricks and mortar is about one key currency. TRUST. So in saying that, the main thing you should expect from any web design company (or arguably any company you deal with) is transparency.

As mentioned above, a website is a business tool, a sales and marketing tool, an asset and an investment. If you expect that is the case then a custom website is probably the way to go for you. If you don't agree with that, then that's fine too, in which case a template option could be just fine.you too.
To clearly know what to expect from a web design company, you need to know what you want to achieve and ultimately you should expect the company you choose to not only know and understand that, but have the abilities to deliver that too. If you are in the market for a new website, I wish you the best of luck with your journey. And I hope you get just the results you are looking for.