Forging Excellence and Community
Why Tiwai?
When Rio Tinto owned New Zealand Aluminium Smelters NZAS – know locally as Tiwai, came to us there was a fair bit of uncertainty around the region of their future.
As far as CE Chris Blenkiron was concerned though, Tiwai were business as usual. And as such they needed a campaign to recruit in a number of key roles, but te most important being the Production Operator Role.
Following a visit to the plant, we set about producing campaign ideas with WHY TIWAI becoming the winner. The ide was to not only target the right people through various channels such as social media and online, to make them aware there was a career path and still opportunities within Tiwai and Rio Tinto as a whole, but to also show why Tiwai was a great place to work as well.
Services
Campaign Strategy
Graphic (Digital) Design
Digital Marketing
Facebook Ads
Script Writing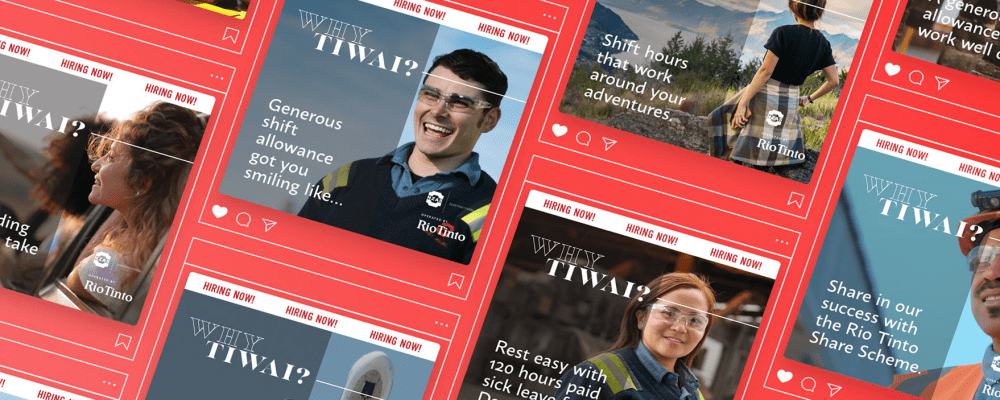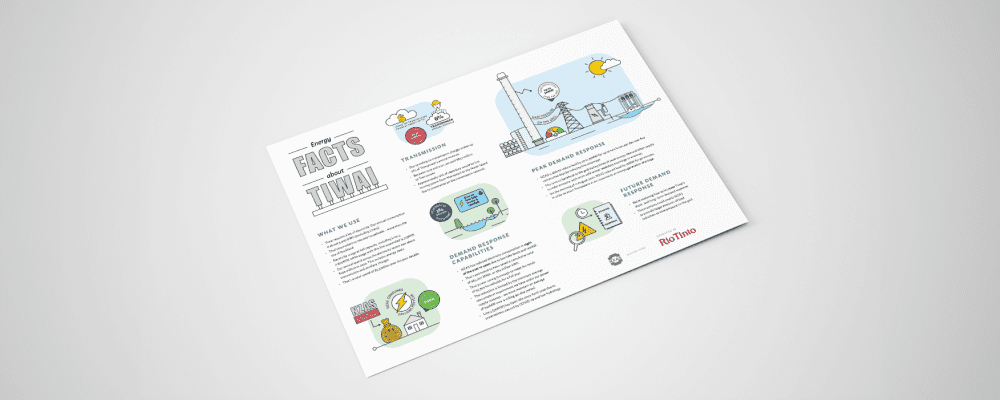 The Goal
The main deliverable we were tasked with at Back9 was to get applications. From 6 months after we launched the campaign, the total number of applications receive across the board was 977.
The Why Tiwai campaign involved identifying who the target personas were. Following that we looked at what the benefits of working for Rio Tinto at Tiwai are/were. From there we created a range of ads, using new and supplied material. We took alot of inspiration from Tiwai Stories  and identified where those people may hang out and at what stage of the 'buying journey' they were at (in this case applying journey 😉
From there we ran a range of target social media ads. These ads catered to each persona.  As well as that we ran Google Ads campaigns via google search and primarily you tube ads.
The results were very positive and to see as many applications come through as we did, we deemed the campaign a success.