Today's Marketing is Tomorrow's Sales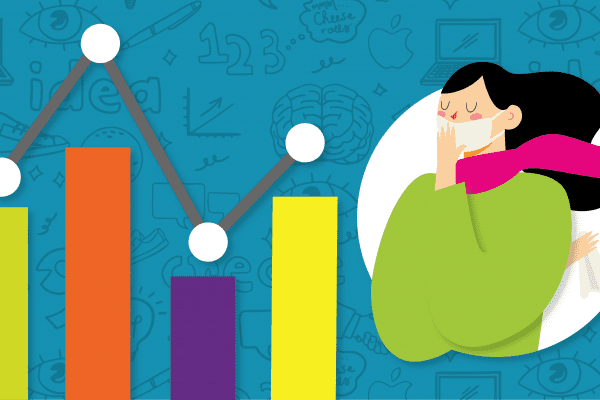 *UPDATE May 2021. Fortunately, New Zealand faired pretty well during COVID-19. Although we got out of lockdown, many of these tips still apply; today's marketing is still tomorrow's sales!
With Covid-19 / Coronavirus affecting the world, should you still be spending money on Marketing?
We're certainly in a strange time right now – historically, downturns like this traditionally spell trouble for Marketing Agencies like us. Businesses get cold feet and see Marketing and Technology as a cost they can cut, rather than an opportunity to capitalise on. But cutting your marketing spend could mean you cost you a lot more than the brief savings you get back. Don't forget that today's marketing is tomorrow's sales!
How does a business get through hard times?
To survive these rough times a business needs 3 things:
A plan to mitigate the impact on their business
Identify any hidden opportunities and capitalise on them ASAP
Plan and prepare now to launch ahead of the competition when the eventual upturn occurs.
What are some of these hidden opportunities right now?
So what are these hidden opportunities that you can capitalise on right now? Below are 9 points to help reframe the strategy and identify the hidden opportunities with your clients:
Right now, a lot of people are cautious about going out and travelling. But that doesn't mean people will stop buying things, or looking for things to buy once they go out and about again. Buyers are now spending more time than ever online, doing research, reading content, checking LinkedIn, etc. Right now, it's imperative to be present online. If you aren't where your customers are, you will fall behind.
Getting new customers might slow down for many businesses, but remember that today's marketing is tomorrow's sales. By neglecting your marketing now, you could seriously prolong the effects of the current situation.
Online marketing doesn't just mean ad spend. Advertising is just one part of digital marketing. In fact these days, organic trust and Authority is key. With businesses being more risk-averse and less likely to buy, investing money in ads could see a pretty significant immediate outlay for not much return. This is the time for more sustainable long-term approaches to lead generation, such as focusing on inbound marketing that can bring customers to you.
Brand will win in the long run. You need to create great content that is helpful and educational that builds trust with your audience. People will only buy from companies they know and trust – make sure your marketing takes that into account, and that your business is seen as one of these trusted brands.
We could be looking at a recession where budgets get cut. That means it's more important than ever to make sure you're cutting the ad budgets that aren't yielding any return and optimising or doubling down on the ones that are working. Now is the time to start making smarter money decisions with your ad budget.
Event marketing is all but over for the next quarter; perhaps the year. Just look at all the major events globally that have been cancelled! Relying on your booth at those trade shows you had planned to get leads for the year is unrealistic. Even if some events do go ahead, decision-makers probably won't be the ones who show up. While you could save that money for events later on, now is a great time to reallocate that spend into digital channels so you can meet your customers where they're going to be–online!
Related to events being canceled, have you been considering looking into things like social media marketing or Google Ads? Now is the perfect opportunity to "try-out" digital marketing strategies that have been put on the back-burner for ages.
Aim to gain visibility now. Use the added visibility from people spending more time online to turn marketing into a revenue centre. Now is the time to stop campaigns that simply don't provide a return and double down on the campaigns that do. Ad spend is about to get super competitive with big brand out-bidding smaller businesses, so unless you have an unlimited budget you need to know where the ROI is coming from!
Businesses are often scared to invest because they don't know how the market will perform. Should they be tactical or strategic? Well, the blessing in disguise here is we know exactly how it will perform for the next two months – Poorly. With the market heading the way it is for the next while, what can you do to stand out and show that you have something more to offer? Now's the chance to invest in those opportunities and be prepared for when things go back to normal.
Keep your online presence going strong
Right now, we don't know how long things will be the way they are. A lot of things might change in the future. But one thing that will likely grow even stronger is the importance of the internet. Start building your online presence now if you haven't started yet. Make sure that people can out about you, what you offer, and how you can help them. If you're already online, make sure to keep your content current and updated. Let people know that you're out there and ready to do business and have what they're looking for. Continue to reach out to customers and keep up with your marketing. Marketing is an investment, but one that will pay off in the long run if done right. Feel free to get in touch with us to see how your business can improve its marketing.