What is a vlog?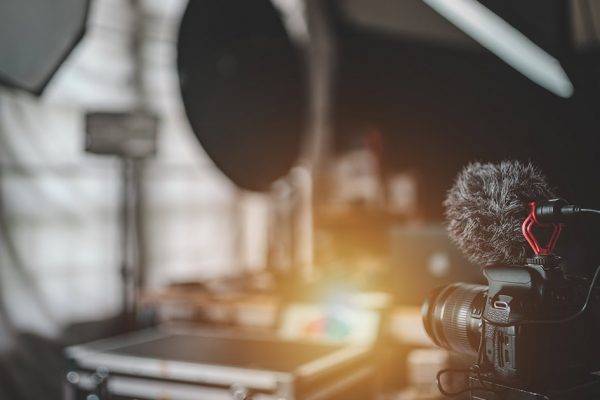 Vlogs are a popular kind of video on the internet today. So what is it? Vlog is the abbreviation of "video log". What it refers to is the practice of filming oneself and sharing content. That content can be a review, a report or even an opinion piece through the power of video. Though you can vlog about almost anything. It's very similar to a blog, just in video form.
Why choose to do a vlog?
It can quite often be a much quicker way for a content creator to get their message across by just creating a quick video of themselves and posting online, rather than spending the time writing it all down. A great place to share vlogs is on social media such as Facebook, Instagram or YouTube as well as using features like creating a Live Video.
Vlogging is a powerful way to engage with your viewers because of the format, it will often feel much more like a conversation compared to reading an article/blog.
Vlogs vs Blogs
Vlogs might seem like they're simply a modern way to do blogging. Overall, videos have been shown to be much more engaging. Most people are also more likely to remember something on video as opposed to text.
However, a blog article has its advantages with Google SEO. Google is still using keywords from your article to help with ranking. Search engines can't watch a video or listen to audio, but they do index text.
Does this mean you can't do SEO for Vlogs? Not at all. Videos have their own kind of SEO, and you can find out more about that in our article How do videos help your SEO. This is why it is super important to use relevant titles and descriptions when uploading a vlog to your website.
Is Vlogging right for you?
You might be wondering if vlogging is right for you. It's a good way to get the message out. It all depends on what you have to say and how comfortable you are on camera. (Tip: Read our article on How to Prepare to be on Video for help with this!) Getting the setup right might take some practice.
If your vlog looks cheap or low-quality, it might hurt more than help. Lighting, backgrounds, etc. are important and make a massive difference in quality. That doesn't matter as much for personal vlogs, but it does if they're for your business. Make sure to watch them through when you're done. Try to see it from the customer's point of view. They don't know the work that goes into it–they just see the final product. If you saw the vlog, would you do business with your company?
Vlogging takes time and investment to get right, but it can be worth it. Once you do a few and get into a routine, it gets easier too. Sometimes, having an outsider's perspective can help too. At Back9, we can help by giving you tips and tricks for being on camera. Or we can even do filming for you if you like. We can do Videography for blogs, events, business promos, recruitment, and much more. Get in touch with us today if you'd like help with our professional videography service.