Your Squarespace Website and SEO – Can it Rank Well in Google?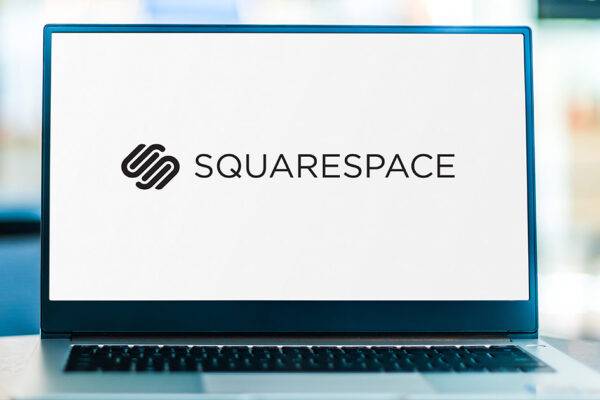 When it comes to website building, you have plenty of options. But can a Squarespace website rank well in Google? Is it worth the time, money, and effort to build a website on the Squarespace platform? We're here to answer those questions once and for all.
Squarespace is Popular
Squarespace is an incredibly popular platform for creating websites. It's easy to use, has a wealth of features, and boasts an impressive suite of templates. But does that mean you should use Squarespace for your business website?
Let's take a look at what Squarespace offers when it comes to SEO.
The Pros of a Squarespace Website for SEO
First off, Squarespace is equipped with basic SEO tools like meta tags and titles that you can customize for each page on your site. This means you can provide search engines with detailed information about the content of your pages, which helps improve their visibility in search results. In addition, Squarespace also provides an XML sitemap that makes it easier for search engines to index your pages. Finally, the platform also has built-in support for SSL (Secure Socket Layer) encryption and AMP (Accelerated Mobile Pages). Both are important for improving your website's security as well as it's ranking in search engine results pages (SERPs).
The Cons of Squarespace for SEO
There is one major downside when it comes to your Squarespace Website and SEO – its codebase isn't optimized for speed or performance. That means if your website takes too long to load or isn't responsive enough on mobile devices, it could hurt your SEO rankings in the long run. The codebase for Squarespace is also not accessible, so there's a disadvantage there too when it comes to technical SEO. There are certainly ways around this issue – such as using caching plugins or leveraging content delivery networks – but they do require extra work and knowledge on your end.
All in all, Squarespace is a great option if you're looking to quickly set up a basic website without investing too much time or money into the process. Its built-in SEO tools are useful for optimizing your site's visibility in SERPs, but there may be limitations due to its non-optimized codebase. However, these issues can be addressed by leveraging external services such as caching plugins or content delivery networks. Ultimately, whether or not a Squarespace site ranks well in Google depends on how much effort you put into optimizing it for performance and speed!
What about Squarespace for Ecommerce?
Squarespace offers a comprehensive e-commerce platform, it's true. But… How does the proprietary system stack up against the opensource Woo Commerce for WordPress? Check out this article: Selling online: Squarespace vs WooCommerce, which is better?