Brand Identity
Do you want your brand identity to stand out in a sea of competitors? Of course you do. And how are you going to make that happen? By hiring us and taking advantage of our design enhancement services, that's how. Creating the perfect Brand Identity isn't just a one-step process. It's a whole journey, involving everything from market research to prototyping. And we're experts at every stage. So while we plan for all your upcoming design and creative requirements, why not let us help you craft a brand identity that's truly unforgettable? Trust us, it'll be worth it.
What's the deal with Brand Identity?
Brand Identity is the visual identity of your brand. Your logo is the face of the brand and the way in which you use that logo, any wording/copy and other design collateral together that makes of your Idenity.
Think about it this way: When people think of your business, what do you want them to envision? That's brand Identity in a nutshell. In other words, it's about crafting a captivating narrative that showcases who you are and what sets you apart.
Your customers deserve to know why you're so special. Furthermore, they want to understand the heart and soul behind your brand. In addition it's about taking what you offer as an experience and translating that into a compelling identity. And in the end, that's how you foster stronger connections and build lasting relationships.
"If you think good design is expensive, you should look at the cost of bad design."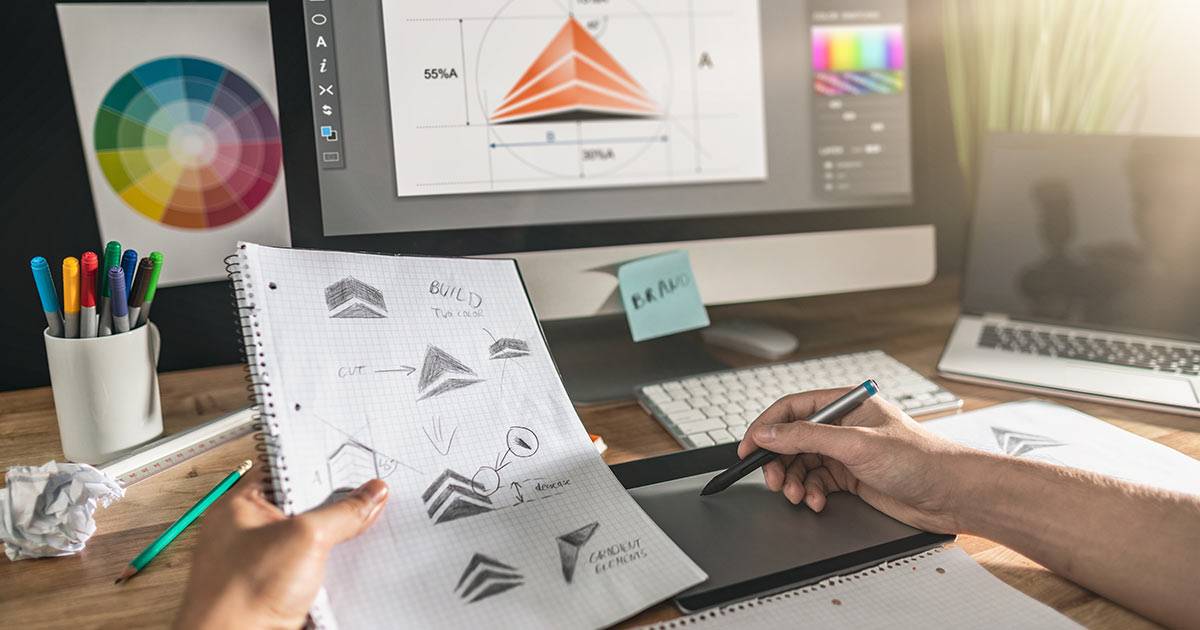 Your brand is the very core of business... 
Your Brand Identity serves as the face of the brand… Above all, it's the visual connection that communicates your core values and brings your story to life.
Building a strong brand identity is crucial for boosting employee and customer engagement alike.
If you're in search of a team of brand ambassadors who will firstly proudly represent your business? Ones who will secondly, shout your praises from the rooftops and rally behind your cause
Well, fear not! Back9 Creative is here to save the day.
We'll join forces with you, working hand in hand to uncover the very essence of your brand – its vision, goals, and purpose. Armed with strategic expertise and a knack for impactful design, we'll help you craft an identity that towers above the competition. But wait, there's more! Our mission extends beyond just creating pretty designs or better brands; we're all about building authentic ones that truly strike a chord. So, let's embark on this brand-building adventure together and create something extraordinary.
Unleashing the Power of Brand Identity
When it comes to branding in New Zealand, we've got you covered. Whether you're a big player or a fresh-faced start-up, Back9 Creative is here to lend a helping hand. Our team of hard-working designers are all about unlocking new possibilities and captivating customers in Invercargill, Central Otago, Christchurch, and beyond – Even Auckland
We thrive on creating transformative work. Picture this: your brand strutting down the street, exuding confidence while passersby stop, stare, and snap Instagram-worthy photos. With our guidance, you'll craft a brand that stands out, effortlessly cuts through the noise, and fills you with immense pride. Get ready for greatness!
Let's chat. The time is now!
So whether you're just starting out or you're a seasoned pro looking for a facelift and some positive growth, we'd love to meet and see if we can help.
Book a FREE Discovery Meeting