Free Website Design – Is it the best option?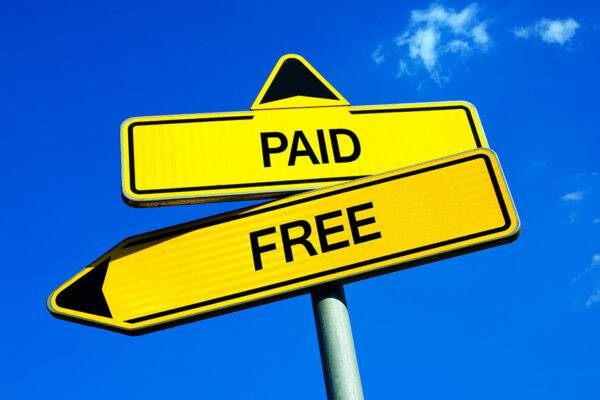 When it comes to website design, there are a lot of options out there. You may be wondering "Can I create a website myself?" The short answer is yes, You can go down the DIY route, by using a pre-made template. Or, you could hire a professional web design company to undertake the task. One option you might be considering is free website design. But is it really your best option? Before you decide you need to understand how much a website costs, and how much revenue a decent website could return too. Let's take a look at the pros and cons of free website design so you can make an informed decision.
The Pros of Free Website Design
Cost – Obviously, the biggest pro of free website design is that it doesn't cost anything. If you're on a tight budget, this can be a great way to get a professional-looking website without breaking the bank.
Ease of Use – Free website design platforms like Wix and Weebly are extremely user-friendly and easy to use. This means you can create a website quickly and easily, without having to learn to code or hire a professional.
Flexibility – Free website builders offer a lot of flexibility in terms of design, which means you can create a website that looks exactly the way you want it to. Plus, if you ever want to change something, it's easy to do it yourself.
The Cons of Free Website Design
Limited Features – One of the biggest downsides of free website builders is that they often have limited features compared to paid options. This means you might not be able to add all the bells and whistles you want on your site.
Lack of Support – If you run into any problems with your free website builder, good luck getting help from customer service. With paid options, you usually have access to 24/7 support so someone can help you solve any issues you're having. With free builders, however, you're usually on your own.
Limited Customization – While free website builders offer some flexibility in terms of design, they often don't allow for much customization beyond that. So if you want a truly unique website, you might need to look elsewhere
You Get What You Pay For – This phrase is especially true when it comes to free website builders. While they might be fine for small personal sites or hobby blogs, they're not going to be suitable for businesses that need a more robust online presence. You may also want to think about and understand what to expect from a web design company.
Should I get a free template or Custom built by a Pro?
So should you use a free website builder for your business? Or get it designed and built professionally? Well, there are a few benefits of custom building a website. However, it's ultimately up to you! It really depends on your needs and budget. If cost is your primary concern and you don't need anything too fancy, then a free website builder might be worth considering. However, if you want a website that works for you, maybe you need more features and customisation? Then it's worth investing in a decent solution. That means paying for a professional web design company, to design it. With a  skilled web developer to build it. Only you can decide what's best for your business in order to reach your goals. if you need some help deciphering or deciding on the best course of action, then a Digital Marketing Roadmap could be a great first step.