How Much Does a Website Cost? [VIDEO]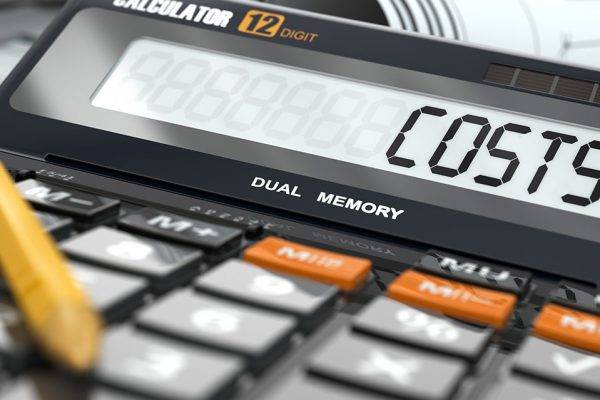 Along with how much does a logo cost, we get asked all the time how much a website costs. And similarly, there are a lot of factors that go into a web design. The enormous price range depends on a plethora of factors. You can talk to all the website designers in Invercargill and the prices will range from very little to a lot.
Some of the factors that affect website cost are:
The technology being used to build the website
How many pages are needed
What kind of customer interaction there will be
The number of images and videos
The way that data is collected
If the website is an eCommerce site where customers can buy products online
Amount of time and urgency to complete the site
Design of the website
If professional copywriting, photos, or videos are included
Whether or not there is an existing site with content that can be imported
And much more!
However, you can get a website for as little as $0. That's right; free. Free moneywise at least. That amount increases depending on the list above and what features you need your website to do. A simple custom, professional website can start at around $3600. When done right, a website can be your best sales and marketing tool, built for you and your specific needs, goals, and style will pay for themselves multiple times over, especially when adopting a Growth-Driven Methodology. These days a website is only as good as the content that is on it. And the website cost itself should be indicative of that. A results-focused Inbound website including content creation and SEO optimisation, will cost you anywhere from $8000 + GST. However, if you choose the right people to collaborate with and maintain the website regularly, you'll start seeing results.
So what's the difference between a free website, a cheap website, and a professionally built and custom-made website like we do here at Back9 Creative?
Can you own a website for free?
Technically, yes. Although "Free" might be a tad misleading. As is "website". Some of the major website builders like Wix and Weebly have a free option with severe limitations and branding. Your site will be full of company branding, have minimal storage, and have the company name in the site address, like username.wixsite.com/mywebsitename. But as the price goes, that's hard to beat. For something like a personal blog or brief info page, these sites can be a good option, but for a business, that "free" price will eat at your sales as you won't be able to do SEO to get found in Google, you'll be limited on personal branding, and you won't be able to actually process payments on the site.
If you really don't have the cash to spare and need a free website for a business, your best option would probably be Google. By creating a Google My Business account and connecting your business listing to it, you have the option to make a "website" that's a single page.
The benefit of Google over the competition is that it connects to your business listing, so when somebody searches for you and your business pops up, you can have something for them to look at when they click the website field. Again, this type of website is extremely limited but could be a good option if all you wanted to do is show something like a single menu for a new cafe or want to display a list of services and get people to call you. This is an easy way to get yourself online and Google makes it work well on phones too.
When is a free website a good option?
If you have very little capital and need some way to get yourself online, a free website might be a good option. An optimised Facebook page tends to do better than a free website and reach more people. However, if you don't put in money, you'll have to put in a lot more time. This means more frequent posting, and the best possible content you create. For someone who's money-poor but has plenty of time, a Facebook Business Page combined with a free Google My Business website is a great start.
These articles can help you get started with that combination:
Once you start to gain a following and get more customers interested, that's a good time to consider upgrading your website too–hopefully getting more customers means you'll have more to invest to help your business grow even more!
Can I create a website myself?
The next step up from getting a free website is to build your own website with a website builder. These sites don't cost much to run, but you'll have to invest a lot of time adding content yourself. You'll also be very limited on the design. This is because it's not built specifically for you. So you have to adapt to the design. Most low-cost options don't let you change much if anything on the design. But you may be able to purchase a theme if you don't find one you like out of the normal options.
If you aren't tech-savvy, you'll probably run into some roadblocks when building your site. Even with drag and drop editors–where you can pull content into the page and that's the same thing visitors will see–there's a lot to consider. At minimum, the design will need to work on 3 screen sizes; phone, tablet, and desktop. Images and videos also should be optimised so that the page loads fast.
There's a lot of things to consider, but if you're up for the challenge, you can find some options on our article, What is the best platform to build my website on? Building your own website costs about $10-50 per month depending on the platform and what tier you choose.
How much does it cost to have a website built for you?
For any established business or business looking to grow, sell online, or rise in a competitive industry, the lowest cost options won't have the same kinds of benefits to your customer as having a fully-functioning website. If you want your website to work for you and be more than a simple reference point online, you'll want a website that's designed and built with your specific needs and goals in mind. This is when it's ideal to have a professional design and marketing team create your website.
By having your website built and then marketed under one roof, your website will be built with your current and future needs in mind. A major advantage of having the professionals build your site is that they can suggest features you didn't anticipate or didn't know existed.
But perhaps the biggest benefit is having a custom design. There is a lot of work that goes into professional website design. It's a lot more than making it look pretty! Take a look at the image below.
Did you read it in the order they predicted? Even if you didn't, most people do. Website and Graphic Design is complicated and not something that can be learned in a half day's training. Professional graphic design involves learning how to use the latest software, colour theory and science, print vs digital renditions, using imagery to convey ideas and messages, and much more.
How much does a basic website cost?
At the beginning of this article, we said that the cost of a professional website starts from $3000. So what does a $3000 website look like exactly?
On the low end, you can get a professionally-designed, basic website that includes a home page, about page, and contact page at a minimum. If you have content for a services and blog/articles page, you can probably get those added in as well. But you'll have to write the articles yourself. Your basic website might include professional copywriting for these few pages however, and that will vary depending on which agency you use and the specifics of your project. The more information you can provide–imagery, existing articles, etc–the more you can get for your dollar, as your existing content can be optimised instead of made new.
If you have a service-based business with a couple of core services, a basic website might be a good option.
What are the features of a good website?
Looking for more than a basic website? Adding more features and functionality will add to your website cost, but they can make the difference between getting customers or getting people to go elsewhere. Here's a quick list of some of the extra features you can get on your site:
Professional photographyand videos
Copywritingto fill your website pages with options for regular blogging
Booking and reservation calendars
Animations and illustrations
Customer logins and members-only area
Forums and discussion boards
Chatbots to answer frequently asked questions automatically in real-time
Accept and review job applications
Ability to sell products and services online
And there's many, many more. If you can think it, a good website developercan build it! A website that is designed and built by a website designer and developer. And in addition includes professional photography, videos, and copywriting realistically starts at about $7000.
Is it profitable to sell online?
Online sales have steadily been on the rise, but after COVID-19 changed the way we shop. In fact, there was an enormous spike in online sales. Many people simply didn't have the option to go in person, and a lot of those people found that the experience online was good or even better than going in-person. Retail giant Wal-Mart in the US saw online sales double since early 2020. Of course, they were harder hit than other countries, but they're planning on focusing much more effort into streamlining the website experience.
Even with the relatively tame experience we had in NZ, online sales are still up massively. In-store retails sales in June dropped for the first time in over a decade. And at a sharp 15 percent too. At the same time, online sales rose 20 per cent in NZ. While we hopefully won't have another lockdown situation, being able to sell online keeps you going in case there's a disruption to normal business practices. If you have set prices and can sort out shipping, we highly recommend selling online!
How can I start selling online?
eCommerce websites are websites that have the functionality to sell online. They're quite a bit more complicated to build as it's very important payment is effective, secure, and goes where it's supposed to! Products also have to be added and organised, with descriptions and imagery to accompany them. Getting a professionally-built basic eCommerce site starts at around $5000.
For the next level up, a custom-built eCommerce site gives you a unique design, any features that you can think of. And detailed measurement reports using platforms like eCommerce reports on Google Analytics. A custom-built eCommerce is ideal for larger inventories or businesses that sell several thousand dollars worth of product online each month. Because of all of the extra work and testing, custom-built eCommerce sites start at around $8000.
We recommend going with a custom eCommerce site if it makes sense for your business. A custom eCommerce site can use any payment method you want, any sales process you want, and can integrate with in-store stock. Everything can be automated except for packing the item up and getting it off for shipping. Not only is this a huge time-saver, but it works to sell for you night and day, 365 days a year!
A custom eCommerce site is ideal for larger stores or established businesses looking to sell online. But if you only have a few products and need a store immediately, you can read about the different eCommerce platforms in our article, Which eCommerce platform is the best for me? Using an eCommerce platform to build your website can cost about $300-400 a month for a high-end website.
How much does a website cost per month?
Unless you're going with a fully free website, websites have ongoing costs to pay for as well. At a minimum, you'll have to pay for a domain–the actual website address e.g. www.mywebsite.co.nz–and for hosting. Hosting is basically reserved space on a web server so that your website can be shown on the internet. Combined, this is typically around $100-200 a year, but can be more if you have a lot of content on your website.
One of the benefits of a custom site is that you only pay for the domain and hosting. That $0 monthly fee can certainly save you in the long run! However, we do recommend including website maintenance with your custom site. Website maintenance covers anything from quick updates and additions to speeding up the website to protecting it from security threats. There's a lot of benefits you can get from website maintenance.  It typically costs around $50-100 a month for website maintenance.
So what's the total cost of getting a website?
As you can see, website costs can vary quite a bit! Here's a quick summary of some of the different costs:
Building a website yourself
A free website can be made on Google and some other platforms, with limitations, branding, and restrictions.
You can build your own website for around $10-50 per month. You'll have to design and update it on your own.
In most cases, you'll need to pay for a domain and hosting too, about $100-450 per year.

This amount varies so much because it depends on the specific domain name, required server space, and other factors. For example, Internet.co.nz is valued at $11,400 USD as of this writing; back9.co.nz is under $100 per year. Most business names will be at the low end, while popular terms cost more.
Professionally built websites
A very basic professional website can start at around $1800 in total, plus hosting and domain.
A more complex website without any content creation will start at around $3000. However, you'll have to supply all of the content yourself like videos, writing, and images. It's important that these things are optimised for the web, or you could have a lot of problems!
Adding more pages, some customisation, copywriting, photography, and videos starts at about $7000.
A basic professional eCommerce website typically starts around $5000.
A custom-built eCommerce site with a unique design and advanced functionality start at approximately $8000.
How do I get a quote for my specific website?
The easiest way to get an accurate quote for your website is by doing an in-person meeting. Depending on your budget, business size, and goals, the total cost of your website will vary slightly. And if you aren't sure what you need in a website, the team at Back9 Creative are happy to help. For tighter budgets, we also offer payment plans and packages starting at just $350+GST per month.
Book a meeting by clicking the link below. And we'll meet with you and discuss what might be the best fit for you. This will be based on your industry, products and services, size, and objectives.