The 10 Best SEO Companies in New Zealand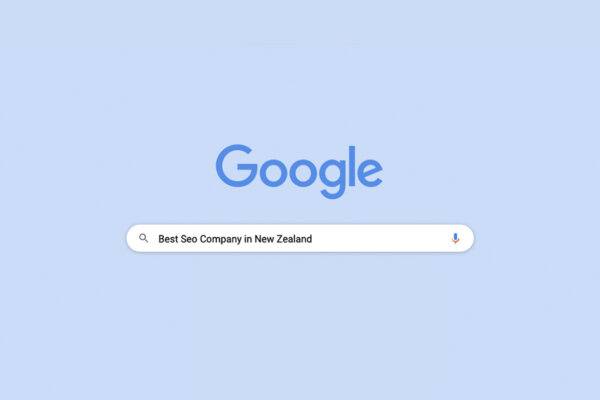 Search Engine Optimization, or SEO, is the process of improving the visibility and ranking of a website on search engines. A good SEO strategy can help to increase website traffic, leads, and sales. If you're looking for the Best SEO company to help improve your online presence, here are (based on no solid research, other than they come up on or around the first page of Google for SEO) The 10 best SEO companies in New Zealand (Excluding us of course – we're not one to blow our own trumpet. But if you were to search Best SEO Agency in Southland… Well, You know who it is…).
Back9 Creative
Metric Marketing
Deans Digital
Firefly Digital
Pure SEO
Click-Through
KWD
Premium SEO NZ
BWG
First Page
1. Back9 Creative
Well, what can we say? I guess the fact that you're on our website and you more than likely found us in a Google Search, then reiterates it. Not that we like to toot our own horn when the results speak for themselves, but yes, we do believe we are one of the best SEO companies in NZ. Much like the other 9 on this list, we offer the same laundry list of services. So what makes us different?  Well, Nothing specific really. We're all good at SEO, or our websites wouldn't be ranking on Google, right? So you'll choose to talk to us if you think we can deliver value (pssst… We can by the way…) And we'd love to have a chat and see if we can work together…
2. Metric Marketing
Metric Marketing is a full-service digital marketing agency based in Auckland that offers a wide range of services including SEO, PPC, social media, web design, and content marketing.
3. Deans Digital
Deans Digital is a Christchurch-based digital marketing agency that specialises in helping businesses to grow online through SEO, PPC, social media, and web design services.
4. Firefly
Firefly was born in 2014 as a response to a flawed industry and limited digital options that helped businesses get ahead. With a passion for business, Anthony Baxter set forth to build an agency that focussed on growth, that was channel agnostic and didn't play favourites with any platforms or strategies, but rather helped businesses with the best strategy and channel mix to achieve their goals.
5. Pure SEO
Pure SEO is a Google-partnered digital marketing agency in New Zealand. Our award-winning team of certified specialists delivers search engine optimisation, search engine marketing, conversion rate optimisation, analytics, content creation, social media, and a range of internet marketing services.
6. Click-Through
Clickthrough was started in 2009 to help companies implement their digital marketing plans.
Twelve years later, Clickthrough has grown to be New Zealand's leading search marketing and digital marketing training company.
7. KWD
In 2011, KWD began with the purpose of turning good ideas into great results. They say they have developed a proven formula for growth that has generated thousands of clients and millions in revenue..
8. Premium SEO NZ
Premium SEO NZ is a digital marketing agency created to meet the needs of frustrated business owners and marketing managers.
9. BWG
BWG is a full-service digital agency based in Takapuna, Auckland. They are Google-certified.
Their mission is to grow New Zealand SME's and create jobs. They claim the primary difference between them and other agencies is the ratio of production staff to sales staff. Because their sales staff are also competent in production they believe their campaigns deliver higher than average results.
They use Photoshop, HTML and WordPress CMS for all design and development work. They also offer a full digital marketing suite, including Google Ads, Search Engine Optimisation, Social Media and more.
10. First Page
First page unashamedly say, they're "the digital marketing agency that'll put your competition to shame and deliver high-quality traffic that actually converts". As the top-rated digital marketing agency in NZ, they add "our primary responsibility is to get the right people to the right place on your website".
There are many Best Practise SEO companies in NZ
These are just some of the many fantastic SEO companies based in New Zealand that we've found online. But who is the best SEO company in NZ? How do you even pick an SEO Agency? A good Seo company can definitely help you to improve your online presence. But can the best SEO companies in New Zealand give you a return on your investment? Truth be told, they should be able to. Especially if they're like us and they love SEO too 😉
When choosing any SEO agency, let alone the Best SEO Agency in New Zealand, it's important to consider your budget, objectives, and needs so that you can find the perfect match for your business. With the help of a good SEO company, you can expect to see an increase in website traffic, lead conversion rates, and sales. Look for SEO companies who have a featured Snippet in Google too. So what are you waiting for? Start your search for the perfect digital partner today!