Where to Find the Best Digital Marketing in NZ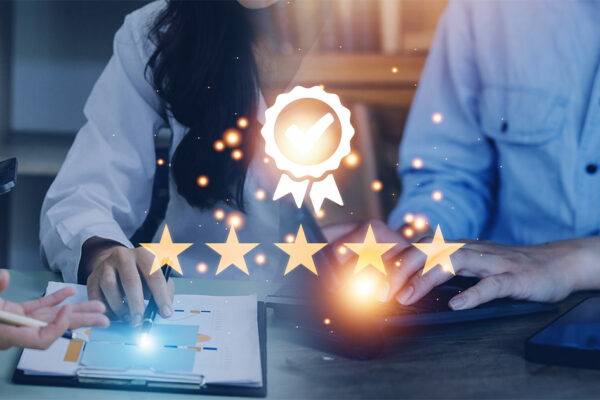 Ready to find the best digital marketing NZ has to offer? That's great! In this blog post, we'll take a look at what it takes to find the perfect provider of digital marketing services. And list of the best Digital Marketing agencies that show up in a google search. Let's get started!
The Top 4 Ranking Digital Marketing Agencies in NZ
Back9 Creative
Yeah, that's us. And whilst we also say Marketing is not about you so stop talking about yourself we're still realistic. 😉 Sometimes you need to promote yourself right… And we already rank highly for Who is the best Digital Marketing Company in Invercargill? Anyway, you're reading this on our website and we suspect you found this article from a google search for Best Digital Marketing NZ or similar. So that in itself must show we should be listed in our own article.
Fabric
Fabric are a digital marketing agency in Auckland that helps companies across New Zealand use digital marketing to drive more revenue.
With Search Engine Optimisation (SEO) to improve your organic position in Google, they can make sure that your website is performing to its full potential in Google search.
In addition to this, they also offer pay-per-click (PPC) – Google and social media ads, including Facebook and Instagram.
Digital Popcorn
Digital Popcorn is an enterprise SEO company that works closely with clients to help them achieve their digital marketing goals. They believe in providing excellent, up-to-the-minute client services on top of expert professional advice that expands the breadth of the online marketing space.
Firefly Digital
Firefly is an Auckland-based Google Ads and Digital Marketing Agency. They also feature in our article for The best Google Ads Agency in NZ and The 10 Best SEO Companies in New Zealand. That suggests they do know a thing or two about digital marketing.
Firefly was born in 2014 as a response to a flawed industry. There were limited digital options that helped businesses get ahead. With a passion for business, Anthony Baxter set forth to build an agency that focussed on growth, that was channel-agnostic, and didn't play favourites with any platforms or strategies, but rather helped businesses with the best strategy and channel mix to achieve their goals.
Since then their team has grown quickly and has worked with over 700 businesses, in over 100 industries, generating over two hundred million dollars worth of sales for our customers.
How to Find the Best Digital Marketing in NZ
Step 1: Know What You're Looking For
Before you start your search for a digital marketing provider, it's important that you know exactly what you're looking for. What services are you looking for? Do you need help with SEO, social media management, content creation, or something else entirely? Write down all of your needs and goals so that you can make sure any potential provider meets them
Step 2: Research Potential Providers
Now that you know what type of service(s) you need, it's time to start researching potential providers. Look for providers who specialize in the services that you need and be sure to read through their portfolios and reviews before making a final decision. It's also a good idea to reach out directly and ask questions about their experience and process. This will give you an idea of how they work and if they're a good fit for your project
Step 3: Consider Your Budget
It's important to consider your budget when selecting a digital marketing provider. Services can range from very affordable to very expensive depending on the size of your project and the expertise needed. Make sure that any potential provider is within your budget before making a commitment. This will save you time, money, and headaches down the line.
To Find the Best Digital Marketing in NZ – Do the Research
Finding the best digital marketing provider in NZ can be daunting and overwhelming. There are a lot of options out there. But with some research and due diligence, anyone can find an amazing provider who will help them reach their goals. Just remember these three steps—knowing what you want, researching potential providers, and considering your budget—and soon enough, you'll be well on your way to finding the best digital marketing NZ has to offer! Good luck!