Google Ads Invercargill – Who is the best?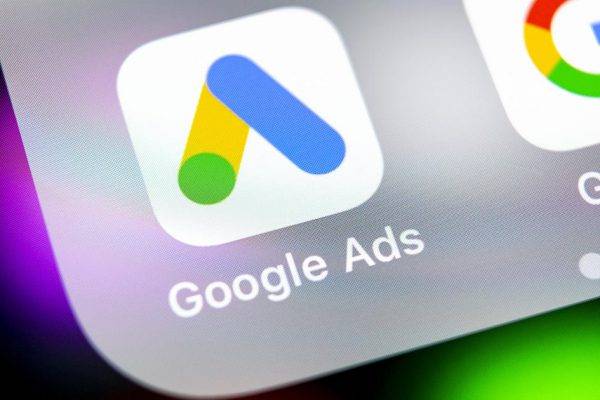 In our article titled "Who is the Best Web Digital Marketing Company in Invercargill," we discuss the difficulty of identifying the top business in an industry, especially when it comes to digital services like Google Ads Management.
It can be overwhelming to figure out which SEO agency is right for your business and how much SEO will cost. You might also wonder if SEO will actually bring results.
Everyone has different priorities, and what matters most to one person may not matter as much to another. It's important to understand the basics of Google Advertising and the difference between organic SEO and paid search, display, and Google Shopping Ads for example.
Each person has their own preferences, so determining the best agency for you can be challenging.
Business is always changing and evolving. If we compare it to a sports match, it would be like a never-ending tie with overtime. There isn't a clear-cut way to measure which business is better. We have things like business awards and design accolades that try to determine excellence, but these assessments are limited and subjective within the vast possibilities of business.
Google Ads Invercargill – Who Ranks Best?
Choosing the right company to manage your Google Ads needs depends on what you're looking for and your specific situation. What are the things that matter to you when partnering with a Google Ads agency? What do you expect them to do for your business? And what kind of results are you hoping to achieve?
When it comes to working with a company, it's crucial to find people who share your beliefs and values. Trusting your gut feeling is often a reliable indicator in such cases. In my own experience, I've learned to trust my instincts! If a company offers Google Ads services, they should be able to demonstrate their own success by ranking well on Google.
However, it's worth noting that in the online world, it's easy to manipulate search results or bend the truth. Fortunately, it's becoming increasingly difficult to do so. Nowadays, consumers want trust and reliability from their service providers, whether it's their mechanic, power company, or website design team.
As of the time of writing, (keeping in mind that maintaining a top position in search results is always challenging), here are six highly ranked SEO agencies when searching for "SEO Invercargill."
Back9 Creative – Google Ads Invercargill
We appreciate your visit to our website, and it's likely that you found us through a Google search. This serves as a testament to our capabilities.
At Back9 we're pretty proud of being down-to-earth and approachable. And while we prefer to let the results speak for themselves rather than boast, we do believe that we are one of (if not) the top Google Ads company in Invercargill. Like other businesses on the list, we offer a range of digital marketing services. So, what sets us apart? Honestly, there's nothing specific that distinguishes us.
We all excel at SEO, as evidenced by our websites ranking on Google. Therefore, if you believe we can provide value (which, by the way, we definitely can), we would be delighted to have a conversation and explore the possibility of working together.
Business IT South
Business IT South is an Invercargill-based IT company that specializes in providing a diverse range of IT and web services to businesses across the Southland region.
King Kong
King Kong eh? Yeah, I know what you're thinking sounds like a heavy hitter. And yeah Maybe. They have done enough to rank for Google Ads Invercargill, despite being based in Auckland. They say guarantee results. There website is pretty quirky with a lot of really large text… And they appear to have a bout a million staff. But… Does that make them the best Google Ads Company in Invercargill… Well technically no. Because they are not in Invercargill 😉 That's not to say they are not worth contacting if you are an Invercargill-based business. So knock yourself out.
GraphX
Graphx appears to be an Invercargill-based agency providing a range of graphic design, website design, and digital marketing services to small and medium-scale businesses at an affordable price. They create an identity for a brand and help you to stand out from a crowd with unique and modern design.
Their website states, their mission is "to promote their client's online presence in the competitive market and increase their online visibility level by the website optimisation and social media marketing services. Our responsive websites are designed to gain a high search ranking and work great on all devices".
GraphX ranked fairly well down the page at 10 for the last search we did, but they appear to be local, so that's a plus.
Quantum Print
Quantum Print, are you guessed it a print company, They are based in Invercargill and have been around for a number of years.
Their message is that you should up your game in the digital realm! And they're probably not wrong. Alot of businesses in Invercargill could be doing much better online and in the digital space than they are.
From Creative custom designs for your website, social media profiles, email marketing, digital adverts, and more, Quantum Say, they have a team of designers who are specialists in all the common digital formats to suit your needs.
Coming in at no. 11 they are a local long-standing business, looking to pivot from print into the digital space, so you have to give them credit for that!
I-Cue
I-Cue was originally a print company. They also do Signage, Teshirt printing, websites, and a range of marketing. They weigh in at no. 12 on our Google Ads Invercargill search, but oddly enough the page linked to SEO on their website.
Anyway, I-Cue has been around the design and print game for a long while in Invercargill. We have used their print services a lot over the years. They are good people!
So, Google Ads Invercargill – Who will you choose?
When it comes to selecting the best Google Ads company for you and your business in Invercargill, it ultimately depends on your specific needs and preferences. It's worth checking if the aforementioned companies still maintain their top positions in search results. PPC Ads are a complex and challenging field – it can be likened to navigating a minefield. To secure a prominent spot on Google, both you and the agency you partner with need to put in a tremendous amount of effort.
Each of the mentioned businesses claims to be the best SEO company in Southland. However, determining the "best" is now subjective and revolves around what is best for you and your business. What goals are you aiming to achieve, and which agency aligns most closely with your values?
Choose the Right Fit for you!
If you're looking to partner with a Google Ads Agency, or wondering How to choose the right marketing agency for your business you must take the time to research. We've had several clients over the years who feel they have not seen results paying for PPC Ads – especially using companies like Yellow or Media Works and the like. And the reality is, there are a lot of people out there saying they are the best.
When you're deciding who to contact, do some Google searches, see whos up top, see who you think may be a fit your business.
Already Running Google Ads?
If so you may want an independent review of your account and campaign setup. Please feel free to order a FREE Google Ad Audit from one of our team.