Invercargill Libraries Rebranding.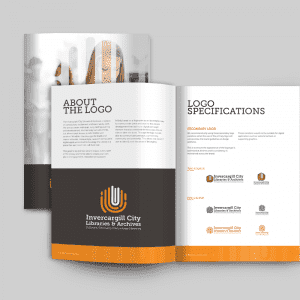 In consultation with the Invercargill City Libraries and Archives, we determined the library is a place of connection.
It's a place of excitement, and community, with the aim to create individual, long-lasting learning and development, that not only nurtures minds but allows users access to information and services. Whether it be through the traditional means of books, manuscripts, research or the latest digital applications and technology, the Library is a place that each user can call their own.
The graphic represents and epitomises what it means to be a part of the Library and to be able to create your own place of engagement, relaxation, and passion, (again) through the idea of symbolizing pathways, connectivity, community and sense of ownership.
Comprehensive brand guidelines were also developed to ensure the marketing material produced going forward by the client's In-house design team would maintain the consistency that is imperative in communicating any brand.
Like what you see? Talk to us